Veneers – Wakefield, MA
Revamp Your Smile with Veneers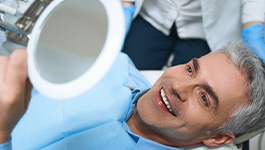 If you have severe dental flaws, you might think correcting them would be time-consuming. In particular, you may believe there's no way to quickly go from brown, chipped teeth to a Hollywood grin. However, the truth is that there is one: veneers in Wakefield! With these porcelain shells, Dr. Schumacher can transform your smile in as little as two visits. If you'd like to learn more about them, just keep reading or visit us at our office — we're happy to help either way!
What are Dental Veneers?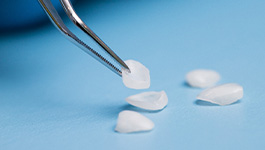 Put simply, dental veneers are thin layers of porcelain (or ceramic) placed on the fronts of teeth. Dentists use them to hide a wide variety of smile flaws, including chips, cracks, and fractures. The layers can even cover up misalignments in crooked teeth.
Of course, veneers' materials ensure treatment results are lifelike and natural. After all, dental labs customize the prosthetics to match your surrounding teeth. Veneers thus blend seamlessly with your smile in color, shape, and position. This effect is such that many patients consider them a highly popular and versatile treatment.
The Process of Getting Veneers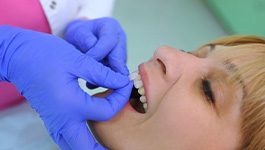 Before anything else, the veneer process starts with a consultation. This appointment allows Dr. Schumacher to learn your smile goals and the imperfections you want to be fixed. It also helps you understand what to expect from your final veneers.
Once the consultation is over, you'll then move on to the "preparatory visit" — the step that prepares your teeth for the veneers. At this time, our team will make room for the shells by removing bits of your enamel. We'll also take a dental impression, which will be sent to a lab that makes your prosthetics. Since the manufacturing can take a few weeks, you'll wear temporary veneers until the later ones are ready.
In a few weeks, our office will have you return for the "final placement." Here, we'll carefully and precisely place your ceramic or porcelain veneers. After cementing them so they stay secure, we'll make final adjustments and polish them. From there, you can enjoy everything that veneers have to offer!
The Benefits of Veneers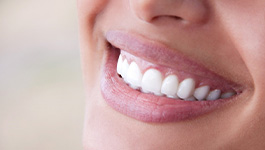 Veneers provide a slew of benefits thanks to their unique materials and methods. These perks include the following:
Stain Resistance: The porcelain and ceramic used in veneers are highly stain-resistant. Therefore, treated teeth can better withstand staining agents like coffee, wine, berries, and more.
Long Lifespan: Veneers tend to last longer than other cosmetic options. In fact, they have an average lifespan of over 15 years!
Versatility: As referenced above, veneers are highly versatile — they can correct chips, cracks, misalignments, etc. For that reason, they can transform multiple aspects of your smile at once.
Natural Beauty: Whether they're porcelain or ceramic, veneers match up with your surrounding teeth. Consequently, they look so lifelike that most people can't tell a patient has them.
Understanding the Cost of Veneers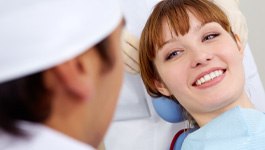 There are several questions you'll need to ask yourself before deciding whether veneers are the best choice for you. One of the most important questions is, of course, "Will I be able to fit veneers into my budget?" We believe that everyone should be able to enjoy the smile of their dreams, so if you're interested in having veneers placed, we'll take the time to explain the costs involved and the steps you can take to make paying for them easier.
Cost VS Cosmetic Dentistry: What's Right For Me?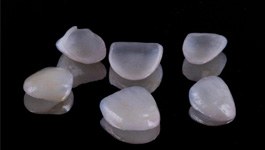 Veneers are not the only option available for transforming your smile. We also have a number of other cosmetic options you'll want to consider, and each one has its own price tag attached. At your initial consultation, we'll explain what treatments are available for making the specific changes you have in mind; we'll always make sure that you're aware of the costs involved before you make any commitments.
Here's a brief comparison of some of our cosmetic services.
Invisalign: With Invisalign, you can straighten crooked teeth, close small gaps in your smile, and correct an unsightly overbite. The treatment may carry a higher cost, but it's also very reliable and effective. However, it can't be used to address issues with the color or shape of your teeth.
Teeth Whitening: We can help you say goodbye to stains with a professional whitening procedure. In general, teeth whitening is less expensive than veneers. On the other hand, it is also limited in that it only changes the color of your smile; it doesn't have any effect on tooth shape or positioning.
Veneers: The exact cost of veneers can vary depending on how many teeth need to be corrected. That being said, it does tend to be one of the more costly cosmetic services, but this is balanced out by the fact that veneers are extremely versatile and can be used to transform every aspect of your smile at once, which can save you a lot of time in the long run.
We can go into more detail about the cosmetic treatments listed above (and any other options you might be considering) if you visit our office.
How to Make Veneers Affordable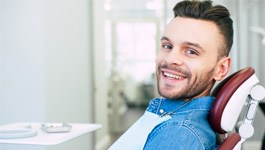 You usually can't rely on dental insurance to pay for veneers since cosmetic treatments aren't included under most plans. Every insurance company is different though, so it may be worth double-checking your benefits; in certain circumstances, veneers may be eligible for coverage if they are determined to be necessary for protecting your oral health.
If you don't have insurance, don't worry. We're aware that all of our patients have their own budgets to consider, and we want to take whatever steps we can to make our services as affordable as possible. When you're considering having veneers placed, we'll make sure that you're fully aware of your payment options and help you figure out what will work best in your situation.
Veneers FAQs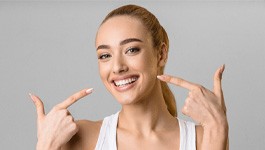 Are you interested in upgrading your pearly whites to the dream smile you've always wanted? If so, veneers may be the comprehensive solution you're looking for. Although they'll be somewhat of an investment, it pays well to know as much about the procedure as possible. For this reason, our team has collected and responded to some of the most commonly asked questions about veneers by our patients in Wakefield. Keep reading to learn more or give us a call today to schedule your initial consultation!
Is It Painful to Get Veneers?
Since your mouth will first be completely numbed at the beginning of your procedure, the veneer placement process itself should not hurt in the slightest. While you won't feel any pain during your visit, you might experience mild sensitivity or discomfort after you've already received your porcelain layers, especially if you got multiple ones. In some cases, patients may feel sensitive when chewing or drinking something hot or cold for some time. Fortunately, these sensations are short-lived and can easily be managed with over-the-counter pain medications or even saltwater rinses.
How Many Veneers Will I Need?
Other than enhancing one or several pearly whites, another goal of veneers is for all of your visible ones to blend seamlessly. Our team will provide you with the appropriate number of porcelain shells to achieve this. Some patients need a single veneer if they only have one bothersome tooth, whereas others might receive anywhere between 6 to 8 for a more comprehensive solution. We will walk you through the exact number you'll need during your consultation, that way you know what to expect from your results.
Are Veneers Permanent?
While veneers are designed to last for many years, you'll eventually have to get them replaced. Therefore, they aren't considered a permanent cosmetic option for your smile. That said, the process for getting them is irreversible, as it involves shaving down a tiny portion of your enamel to make room for the layers. Since tooth enamel won't grow back on its own, you'll need to have the surface covered and protected with either veneers or a dental crown going forward. Even so, with proper care and regular dental checkups, you can expect to confidently enjoy your brand-new smile for 15 years or more!
Will I Still Be Able to Drink Coffee with Veneers?
Veneers are typically constructed out of porcelain dental material, which is both nonporous and highly resistant to stains. This means that beverages and foods that contain dark-colored particles will have a much more difficult time penetrating the surface of your layers. In the end, you should be able to enjoy most of your favorite meals and drinks, including coffee, without worrying much about discoloring your veneers. Just keep in mind that veneers are not entirely stain-proof, as overexposure to dark pigments can still negatively affect your porcelain shells over time. Make sure to sip on your morning cup of joe in moderation.