Wakefield Dental Services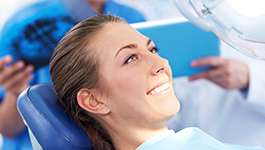 Dr. Rob Schumacher is both a general dentist and a board certified prosthodontist with extensive training and experience. As a result, you can expect great service when you come to our Wakefield office, regardless of whether you're coming in for a basic cleaning or an advanced restorative service. Our team approaches every visit with commitment to providing the best service because we understand every smile is unique. We take the time to carefully craft a unique, personalized treatment plan.
A Healthy Smile Contributes to Better Overall Health
While a healthy smile in itself is reason enough to make your oral health a priority, the fact is that a healthy smile contributes to your overall wellbeing. Periodontal disease, in particular, increases a patient's vulnerability to certain health conditions including heart disease, stroke, and diabetes. Treating periodontal disease early minimizes inflammation and bleeding, prevents gum or tooth loss, and helps minimize susceptibility to these issues.
For optimal oral health, we advise patients visit our Wakefield dental office every six months for routine care. Twice annual checkups give us an opportunity clean teeth and gums and monitor your smile for any common oral health problems. If we find anything, Dr. Schumacher begins working with you on a treatment plan immediately. If you have questions or concerns about the plan we recommend, we are happy to discuss them with you. We want every patient to fully understand how we can help them.