Emergency Dentist – Wakefield, MA
Easing Your Pain and Preventing Future Oral Health Problems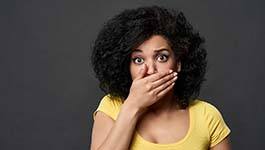 At Dr. Schumacher's dental office in Wakefield, we understand that no emergency is convenient. That's why we promise to be there for you in your most stressful dental moments. If you're in the middle of an emergency, please call our office to request an appointment. We do our best to see the most urgent cases the same day we're contacted. We also provide suggestions for managing your emergency until we can see you.
How to Handle Common Dental Emergencies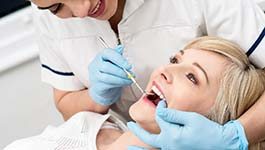 We understand that dental emergencies can be stressful to deal with, which is why we offer first-aid guidance when you call our office. We also don't want our patients to have to suffer through oral pain, so we do our best to act efficiently and effectively to treat your issue. If you have a dental dilemma on your hands, here are some tips to care for your mouth while you're making your way to our office.
Toothaches
Rinse your mouth and try flossing around the tooth before calling us. If your pain persists, contact us for an appointment. This is especially important if the toothache is accompanied by sensitivity to changes in temperature or small pimple-like bumps on the gums. These symptoms may indicate the need for root canal therapy.
Chipped/Broken Tooth
Rinse your mouth with warm water immediately and apply a cold compress to the affected area to prevent or reduce any swelling. Bite down on a piece of gauze to stop any bleeding and to protect your surrounding oral tissues from any jagged edges. Bring any large pieces of the tooth with you to your appointment.
Knocked-Out Tooth
Rinse your tooth and try to replace it back in the socket, biting down on a piece of gauze to hold the tooth in place. If you're unable to do that, store the tooth in a bag or container of milk or water until Dr. Schumacher can see you. Bite down on a piece of gauze or a clean cloth in order to stop bleeding and protect the damaged tissue.
Lost Filling/Crown
Dry your natural tooth and temporarily reattach your crown with a small dab of toothpaste or denture adhesive until Dr. Schumacher can professionally craft you another one. It's important to know that this is not a permanent solution to a broken crown or lost filling, you'll need to get new restorations to prevent future oral health problems from developing.
How to Prevent Dental Emergencies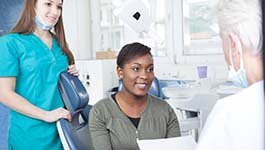 It's impossible to completely avoid experiencing a dental emergency, but there are certain preventive measures that you can take to reduce your risk. Instead of dealing with a surprise visit to your emergency dentist in Wakefield, Dr. Schumacher, be sure to:
Wear a protective mouthguard while playing any contact sports or participating in activities that could cause dental damage.
Don't use your teeth to open packages or bottles.
Avoid chewing on hard, sticky, and chewy items, including ice, pens, fingernails, and certain foods.
Keep up with your at-home hygiene routine and visit our office every six months for your checkups and cleanings.
The Cost of Treating Dental Emergencies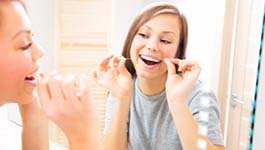 Everybody's mouth is different, and no two dental emergencies are the same, which is why it's impossible to name a single price for urgent oral treatment. Each of our treatment recommendations is customized to our individual patient's situation. If you're concerned about whether your dental insurance will cover the cost, it's best to contact them directly, or be sure to call our office. Our team of will work hard to maximize your benefits by filing claims with your provider on your behalf.
Emergency Dentistry FAQs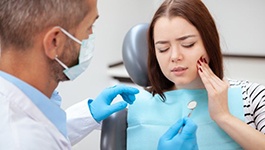 A little knowledge ahead of time can go a long way when an emergency strikes. While you can't always tell when you'll be faced with an urgent dental problem, it never hurts to learn more about how to make them less likely to happen in the future. To help you in this regard, we've answered a few of our most frequently asked questions about emergency dentistry in the section below.
Should I Visit the Emergency Room?
In most cases, the doctors at the emergency room won't be able to replant a dislodged tooth or heal broken teeth. They can prescribe antibiotics or pain medication for toothaches, but they won't be able to address the root of the problem. Only a dentist can provide you with the comprehensive dental care you need.
However, there are certain issues that require immediate medical attention. These include a fractured or dislocated jaw, profuse bleeding, a deep facial cut, and difficulty breathing or swallowing. For these problems, head to the emergency room first. Call us after you're released to find out whether you need further dental treatment.
Does Tooth Sensitivity Count as a Dental Emergency?
Lots of problems can contribute to sensitive teeth, one of which advanced gum disease. If your gums have started to shrink, making your teeth appear longer than normal, contact your emergency dentist for prompt treatment. Sensitivity that is confined to one specific tooth may be due to an infection deep inside the tooth that may require root canal therapy. If your sensitivity isn't caused by either of these issues, try using a desensitizing toothpaste or avoiding particularly hot or cold foods and drinks.
How Can I Be Prepared for a Future Dental Emergency?
Creating a dental emergency kit ahead of time can help ease your pain between the time the emergency occurs and the time you reach our office. It's a good idea to keep one of these kits in places like your car, your bathroom, or even your desk at work. Be sure to include the following items:
A piece of paper with our contact information
Latex-free gloves
Bottle of ibuprofen or acetaminophen
Orajel
Small container with a secure lid
Saline rinse solution
Individually wrapped gauze pads
My Child Knocked Out a Baby Tooth. Do They Need Emergency Treatment?
If your child lost a baby tooth because of an injury, try to remain calm. There's no need to panic, but you should bring them to our office as soon as you can. Depending on your child's age and the location of that tooth in their mouth, we may need to perform x-rays to make sure the underlying permanent tooth wasn't damaged. With older children, it may not be a problem, but with younger children, we might need to put a space maintainer in that gap to prevent their surrounding teeth from drifting and impacting the growth of the adult tooth.