Dental Implant Failure & Salvage – Wakefield, MA
Preserving Your Newly Restored Smile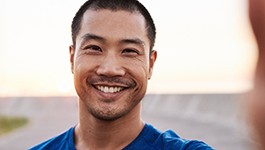 With an impressive 95% initial placement success rate for dental implants, complications are unlikely to arise following this effective treatment. Yet, in the rare event of a failed dental implant in Wakefield, fear not! Dr. Schumacher and the rest of the team are here to remedy the issue and save your smile. Our implant salvage services offer another chance for optimal success. Continue reading or reach out to us today to learn more!
Why Do Dental Implants Fail?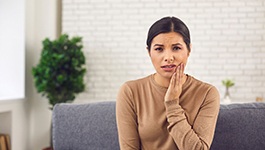 Dental implant failure can occur primarily because of peri-implantitis, a condition triggered by bacterial infection damaging the connective tissue surrounding the implant and undermining the jawbone's support. It's typically the result of poor oral hygiene and gum disease.
Additionally, other factors like physical injury, failed osseointegration, and certain medical conditions can contribute to implant failure. Ensuring proper oral care and visiting Dr. Schumacher regularly for checkups is vital in mitigating risks and ensuring the long-term success of your smile.
Symptoms of a Failed Dental Implant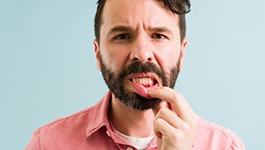 Not sure if you have a failed dental implant? Watch for these signs as they could indicate it's time to schedule an appointment with Dr. Schumacher:
How Dental Implant Salvage Works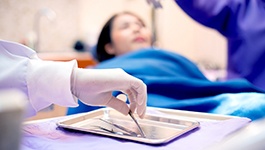 Don't hesitate to seek help if you suspect any issues with your dental implants! Timely detection of problems is crucial, as early intervention often leads to easier and more cost-effective treatments.
Implant failure and salvage treatment is a specialized procedure for rescuing failing or compromised dental implants, restoring their functionality and appearance. During the treatment process, Dr. Schumacher will thoroughly assess the condition of your implant and surrounding tissues. Based on the extent of the issue, he may use approaches such as bone grafting, tissue regeneration, or implant replacement.