Cosmetic Dentist - Wakefield, MA
Enhance Your Confidence with a Beautiful Smile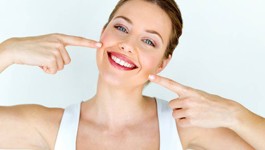 Not everyone is blessed with a naturally beautiful smile. In fact, many of the smiles you see on TV or that cover the latest fashion magazines had a little help at some point. Whether through teeth whitening, porcelain veneers, or Invisalign orthodontics, others have achieved remarkable, life-changing results with the help of their cosmetic dentist in Wakefield. Dr. Schumacher has the solutions you need with cosmetic dentistry.
If you would like to learn more about cosmetic dentistry and how it could improve your smile, we invite you to contact our Wakefield office for an appointment. You can also learn more about our services below.
Teeth Whitening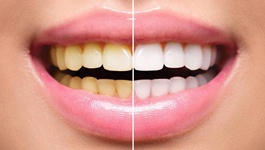 If embarrassing stains are preventing you from smiling with confidence, teeth whitening can help you achieve drastic results. You cannot avoid tooth discoloration as you age, but that does not mean you need to live with it. You can stop hiding behind stains with a professional treatment that can get your teeth as much as 8 shades whiter. Your teeth will be brighter, and you will look younger to enjoy showing off your smile.
Learn More About Teeth Whitening
Tooth-Colored Fillings
Composite resin fillings treat tooth decay while improving your smile. Unlike traditional amalgam fillings, tooth-colored fillings are metal-free, so there is no risk of mercury exposure. The material is easily customizable to match the color of your enamel to blend in with your natural teeth.
Learn More About Tooth-Colored Fillings
Porcelain Veneers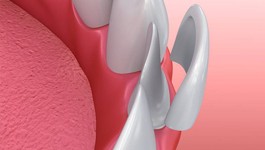 You can correct several cosmetic imperfections using a minimally invasive procedure. High-quality porcelain veneers hide chipped, cracked, stained, or misaligned teeth. Attaching the thin shells to the front surfaces of your teeth instantly improves their color, size, shape, and proportion. You will enjoy natural-looking results that can last for an average of 10 years before needing to be replaced.
Learn More About Porcelain Veneers
Invisalign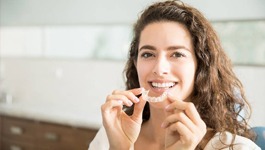 If you have avoided orthodontic care in the past because you do not want to wear metal braces, you are not out of options. You can get the straight smile you want without brackets and wires. Invisalign uses clear plastic aligners to gradually move your teeth into position. It provides a nearly invisible treatment that resolves many of the common disadvantages of traditional braces. In as few as 12 months, you will have a straight, healthy smile with results that last.
Learn More About Invisalign Clear Braces
All-Ceramic Restorations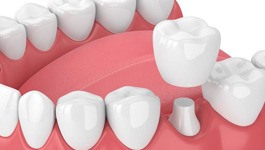 Gone are the days of needing a dark metal restoration to rehabilitate a damaged tooth. Now, you can enjoy a solution that looks natural with all-ceramic material. They are customized to match the color, size, and shape of your teeth to blend in seamlessly when you smile. All-ceramic crowns are strong and durable to last for several years with the right care. You will improve your tooth's health, function, and appearance using a biocompatible treatment.
Learn More About All-Ceramic Restorations
Understanding the Cost of Cosmetic Dentistry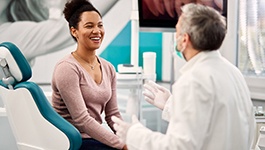 It's true: cosmetic dentistry typically isn't covered by dental insurance. As a result, patients often are more curious about getting a cost estimate before committing to treatment. Although everyone's dental needs and smile goals are different, our team would be happy to help you navigate the financial aspect of your smile transformation! The most straightforward way is to schedule a consultation with our skilled cosmetic dentist in Wakefield. However, you can also read on to learn more about a few important factors to consider when weighing the cost vs. the value.
What Cosmetic Dental Service is Right for Me?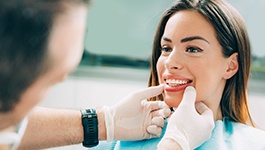 Oftentimes, aesthetic dental goals can be broken down into three categories: whiter teeth, straighter teeth, or more evenly shaped/sized teeth. Fortunately, there are several treatments available to effectively address these concerns:
Teeth Whitening – If pigmented stains are the root of the problem, then you'll be happy to know that professional teeth whitening can make dental discoloration a thing of the past! The best part is that the treatment is fast and it's relatively cost-effective compared to other smile-enhancing solutions. The only "downside" to consider is that additional treatments are needed if you want to enhance the position or shape of your teeth as well.
Veneers – One of the most sought-after cosmetic dental treatments today, veneers can seamlessly correct several imperfections, from minor misalignment to major chips and permanent discoloration. The best part? The entire process can be completed in just two or three visits. Plus, the results can last for 10+ years with proper care!
Invisalign – Thankfully, addressing crooked or gapped teeth doesn't require metal – Invisalign uses clear, practically undetectable aligners! Since this treatment does require more time, it's naturally a bigger investment. However, with the right best practices in place, the results can last a lifetime!
Cosmetic Dentistry Can Be An Investment Worth Making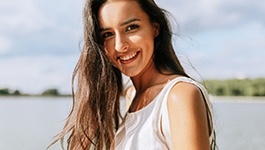 Investing in cosmetic dentistry can feel like a big commitment. However, if you do not love the smile you see in the mirror, then it's an investment worth making! The improvements to your confidence, oral health, and maybe even your overall well-being shouldn't be dismissed. Don't worry – Dr. Rob Schumacher will review all of your treatment and financial options during your comprehensive consultation to ensure that you achieve a flawless smile that you are proud to show off.
How to Make Cosmetic Dentistry Affordable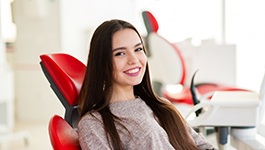 As mentioned above, dental insurance providers often don't cover cosmetic dentistry in Wakefield since it isn't "medically necessary." Fortunately, there is another solution: flexible financing. With no-interest payment plans that are designed to fit your monthly budget, you can space-out the cost of your treatment instead of having to pay it in one lump sum. That way, cost isn't what stands in your way of achieving the beautiful, seamless smile you deserve.
Now that you know a bit more about the cost, it's time to schedule your initial consultation! Our team looks forward to learning about your dental needs and helping you find the path to your absolute best smile.
Cosmetic Dentistry FAQs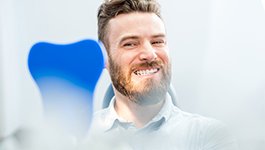 Are you ready to see your cosmetic dentist in Wakefield? Dr. Shumacher offers a wide variety of services that can be used to correct the size, color, shape, alignment, proportion, and other aspects of your teeth. But before you commit to any procedure, you'll want to make sure any questions you have are fully answered so that you can make your decision with confidence. Be sure to ask Dr. Shumacher anything that's on your mind during your visit!
Will Dental Insurance Pay for Cosmetic Dentistry?
For the most part, insurance carriers will not offer any kind of coverage for purely cosmetic treatments such as whitening. There are, however, certain procedures that overlap with restorative dentistry (such as metal-free crowns) and orthodontics (such as Invisalign) that your plan might help pay for. Of course, the exact amount of coverage you receive for a specific procedure depends largely on who your carrier is as well as your individual policy. We will work with your insurance provider to help maximize your benefits so that you can keep the amount you pay out of pocket to a minimum.
How Long Will It Take to Complete the Process?
It can be hard to provide a timeline for cosmetic treatment before we've developed a plan; each procedure is different, and sometimes more than one will have to be performed. Here's what you can generally expect from certain treatments:
In-office whitening and tooth-colored fillings can be completed in one appointment.
Porcelain veneers and ceramic restorations usually require two visits: one to prepare the teeth and the other to place the restoration when it's ready.
Invisalign is normally worn for at least a year.
The results of a take-home whitening kit should be noticeable after one to two weeks.
Can Teens and Younger Children Undergo a Cosmetic Procedure?
It's natural for teens to be concerned about their appearance, and as a result many of them will want to make improvements to their own smiles. While each patient's needs are unique, teens can certainly benefit from certain cosmetic procedures. Invisalign, for example, is a popular choice among teens who want to avoid wearing braces; teeth whitening might also be an option. And while some procedures won't be suitable for younger children, tooth-colored crowns and fillings are usually an option when your little ones are in need of tooth repair. If there's a younger member of your family that you think might be a candidate for cosmetic dentistry, call Dr. Shumacher to set up a consultation.
Is Cosmetic Dentistry Right for Me?
Generally speaking, good oral health is a requirement for most cosmetic procedures, so we'll give your mouth a thorough checkup and treat any existing infections before we move forward with a treatment plan. We'll also need to evaluate exactly what kind of flaws are in your mouth and what you're looking for in your dream smile. If you'd like, you can bring pictures of some of your favorite smiles as examples so that we have a clearer picture of your expectations.