Invisalign - Wakefield, MA
Choose the Clear Choice in Orthodontics
Have you avoided orthodontic care because you couldn't imagine wearing traditional metal braces for a year or more? The good news is that bracket-and-wire braces aren't the only option for image-conscious adults and teens who want a straighter, more confident smile. Invisalign in Wakefield is the clear choice in orthodontics.
Invisalign is an FDA-approved cosmetic braces solution that's virtually invisible because it uses a series of custom-made aligners instead of brackets and wires associated with braces. As you go through your treatment, you wear each custom set of aligners for about two weeks with each one progressively repositioning your teeth. This not only eliminates the embarrassment of wearing traditional braces, but it also leads to fewer office visits because there's nothing to tighten or adjust.
What are the Benefits of Invisalign?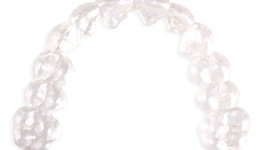 Since no brackets or wires are used to move your teeth, you will enjoy a variety of benefits with Invisalign that aren't possible with traditional braces, including:
How Does Invisalign Work?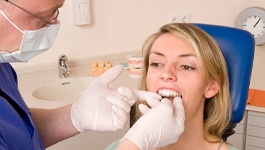 Your cosmetic dentist in Wakefield, Dr. Schumacher takes a 3D impression of your mouth to map the movement of your teeth. The information is transferred to a series of clear plastic aligners that are worn over your teeth for at least 22 hours per day. You switch to the next aligner in the series after 1 to 2 weeks depending on your treatment plan. As you progress through the series, your teeth gradually move into alignment. On average, it takes about 12 months to finish your series of aligners.
How Do I Care for My Invisalign Aligners?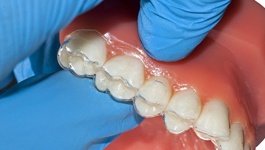 Maintaining your oral hygiene during your treatment is easy. Simply brush and floss your teeth as you normally do, but plan for a little extra time to clean your aligners. Use a soft-bristled toothbrush and clear antibacterial soap to clean them daily.
After removing your aligners when eating or drinking, brush your teeth and rinse your aligners with water before placing them back into your mouth. When you are not wearing them, be sure to keep them in their protective case to keep bacteria off them and to prevent them from getting lost or damaged.
Am I a Candidate for Invisalign?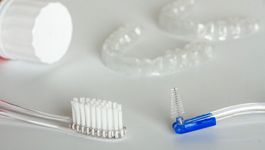 Now, Invisalign is effective for correcting several alignment issues, such as rotations, overcrowding and gaps. It can also be used to fix bite complications, like an openbite, crossbite, overbite. You need an initial consultation with Dr. Schumacher to evaluate your oral health and orthodontic problems to ensure you are a candidate for the clear aligners.
See what invisalign can do for you.
Schedule Your Consultation
If you are ready to start your journey to a straight smile, take your first step by contacting our office to schedule your consultation for Invisalign.
Understanding the Cost of Invisalign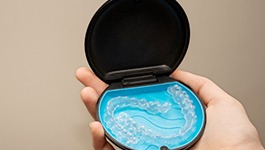 Even before your consultation, you might be wondering, "How much does Invisalign cost?" While you can try to find the answer online, it's nearly impossible for one simple reason: there isn't a flat fee! Since each treatment plan is completely customized, the price varies significantly. Don't worry – our Wakefield dental team will provide you with an estimate at your appointment as well as the factors that impact the cost. If you want to continue your research on the price before then, you can read on too!
Factors That Affect the Cost of Invisalign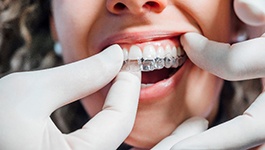 One of the biggest factors that will play a role in the cost of your Invisalign treatment is the complexity of your case. After all, this will impact how many aligners are needed, whether you need to straighten one or both arches of teeth, and if you need additional accessories, like rubber bands. However, it's important that we also mention that your treatment may require an additional investment down the line if you fall off-track with your plan. Typically, this happens if you consistently misplace your aligners or don't wear them for 20+ hours a day.
Invisalign vs. Smile Direct Club™: Which Costs More?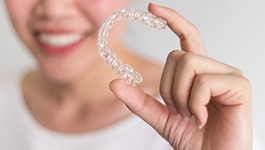 If you've seen the commercials for mail-order clear aligner companies, then you know that they focus the majority of their messaging on how much cheaper they are compared to Invisalign. With the average price being around $2,000, that's true. Even then, alternatives to professional orthodontic treatments are not worth your money. After all, they don't conduct a thorough exam, they rely on DIY impressions from patients, and they have been sued several times since previous patients have experienced worsened misalignment from their trays. Professional organizations like the American Dental Association don't trust mail-order clear aligner companies, and you shouldn't either.
Does Dental Insurance Cover Invisalign?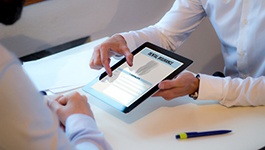 Although dental insurance is known for covering preventive care, there are some plans that include orthodontic benefits as well! So, it's worth double-checking if your provider will pay for a portion of the cost. We also recommend reviewing the fine print to better understand your coverage. Usually, this is a "once-in-a-lifetime" benefit, which means it won't renew like your preventive and restorative ones do each year. As always, if you have any questions during this process, you're more than welcome to bring them to our team so we can help you find the answers.
Options for Making Invisalign Affordable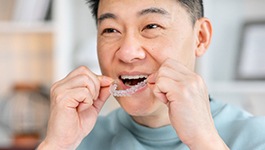 Of course, our team is happy to accept payment through credit cards and checks. However, we also know that some patients don't want to pay for the entire cost of Invisalign upfront. That's why we also welcome flexible financing with CareCredit! This third-party financier allows you to choose a payment plan that suits your budget best, making your treatment significantly more affordable.
Invisalign FAQs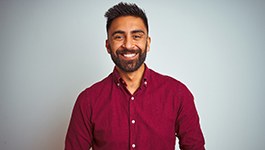 Are you looking into undergoing Invisalign treatment but still have questions that you'd like to have answered? To learn more, you can schedule a consultation with Dr. Schumacher. We've also answered some common questions that we receive from our patients about the process below.
How long does Invisalign treatment take?
Your Invisalign treatment timeline will depend on a variety of factors that your dentist in Wakefield will examine during your consultation. Based on the severity of the orthodontic problems that you face, we will determine how many sets of trays you will need to wear in order to fix them. The average treatment time for our Invisalign patients is typically between eight and 14 months.
At your consultation, we'll outline your entire treatment plan for you, so you know exactly what to expect before you commit.
How do I clean my Invisalign trays?
Cleaning your Invisalign aligners every day is an important part of maintaining your oral health as you undergo treatment. If you don't, you could develop issues such as cavities and dental sensitivity caused by food debris that gets lodged between your trays and teeth. Here are some tips to make sure that your mouth stays healthy during your Invisalign treatment:
Take out your aligners before you eat or snack.
Soak your trays in a 50/50 solution of vinegar and water for 15 minutes at least once a week. Thoroughly rinse them with water afterward.
Store your trays in a protective case whenever they're not in your mouth to limit germ and bacteria accumulation.
Brush your teeth after each time you eat.
Brush your aligners daily with a soft-bristled toothbrush and clear antibiotic soap. Regular toothpaste is too abrasive and can scratch and damage your trays.
If you have any questions about caring for your trays or would like some additional tips, you can always ask at your next progress check.
What orthodontic problems can Invisalign fix?
Invisalign is very versatile treatment that can fix a variety of orthodontic problems that range from mild to severe. Here are some issues that we can treat with trays:
Overbite
Underbite
Cross bite
Gaps between teeth
Misalignment
Slight rotation
The best way to learn whether your orthodontic problems can be fixed with this advanced orthodontic treatment is to schedule a consultation with our office.
Do I have to wear a retainer after Invisalign treatment?
Your teeth have a type of muscle memory that allows them to drift back into their original positions if they aren't held in place. This is why people who undergo any type of orthodontic treatment, including Invisalign, need to wear retainers afterward to preserve their results.