Multiple Tooth Replacement - Wakefield, MA
Flawlessly Restoring Missing Teeth
Following the loss of several teeth, your smile may be at risk for further damage and even additional tooth loss. At Schumacher Dental of Wakefield, we're happy to offer a wide range of tooth replacement options to restore your smile to full, healthy function after the loss of two or more teeth. To learn more, you can continue reading about your tooth replacement options below, or you can contact our dental office in Wakefield to schedule a tooth replacement consultation appointment.
What are the Tooth Replacement Options?
To address the loss of numerous consecutive or nonconsecutive teeth, we will recommend a dental bridge or partial denture. We offer both traditional and implant-retained bridges and partials.
Dental Crown Supported Fixed Bridge
For the replacement of one tooth or a few teeth in a row, we may recommend a traditional dental crown supported fixed bridge. These tooth replacement prosthetics fuse one tooth or a row of replacement teeth, called pontics, with dental crowns on both sides. These dental crowns are attached to surrounding healthy teeth, anchoring the fixed bridge into position to keep you smiling.
Implant Supported Dental Bridge
An implant-retained bridge is used to replace two or more teeth in a row. Like its traditional counterpart, implant bridges use a row of custom crafted replacement teeth to bridge a gap in your smile. Where traditional bridges are anchored to healthy tooth structures on both sides, implant supported dental bridges are supported by two dental implant posts, one at each end. This creates a fully self-supporting, close-to-natural end result.
Traditional & Implant Supported Partial Dentures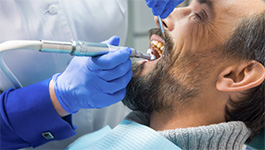 Partial dentures are advanced tooth replacement prosthetics that consist of a base material that supports a number of replacement teeth. Partial dentures, or simply partials, are crafted to fit snuggly between remaining healthy teeth. Removable partials use clasps attached to remaining teeth to provide support for the prosthetic. Depending on the size and position of the lost teeth, an implant-retained partial can be firmly anchored with just two to four implant posts.
How do I Determine which Solution is Right for Me?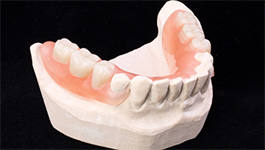 During a tooth replacement consultation, we will walk you through each step of the restoration process for the treatments available to renew your oral health. This consultation will include careful review of the treatment timelines and costs associated with all available treatments. While the decision is ultimately up to you, our team will partner with you every step of the way to ensure you've chosen the best treatment option for your oral health needs and goals.
Does Replacing Multiple Teeth Impact the Cost?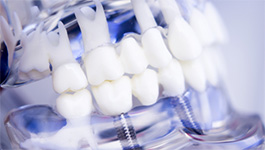 It does. The size of your tooth replacement prosthetic, the number of dental implants, and the need for potentially more invasive preparatory treatments can all lead to a greater overall treatment cost. Our Wakefield dentist and team will always do the utmost to help you keep the out of pocket costs of treatment low. We process and file your dental insurance claims to offset overall treatment pricing, and we can work with third party providers to offer low or no interest financing options.