Cost of Dental Implants – Wakefield, MA
A Worthwhile Investment In Your Quality of Life
The dental implant process is completely customized to your unique needs, which is why there's not a single price tag on the procedure. During your consultation, our team at Schumacher Dental we collect a variety of information in order to map out your treatment plan from start to finish. Based on these details, we can provide you with a breakdown of the cost of your procedure. Depending on factors such as the type of restoration you require and how many dental implants you need placed, we can help you determine the best payment plan to fit your budget.
Types of Dental Implants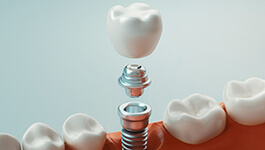 After we collect images of your mouth and conduct a thorough examination, we'll determine what type of implant-retained restoration you require:
Single Implant-Retained Crown: If you have a gap in your smile caused by a single missing tooth, we can place one dental implant to secure a customized crown into place.
Multiple Implant-Retained Bridge or Partial Denture: If you're missing several consecutive teeth in an arch, we can place two dental implants at either side of the gap to hold a bridge. If the teeth are spread out through your arch, we will place a strategically determined number of implants to secure a partial denture.
Implant-Retained Denture For An Entire Arch: To replace an entire arch of missing teeth, we can place anywhere from four to eight dental implants to secure a complete, customized denture.
The Stages of Treatment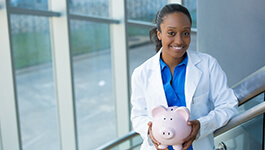 One great benefit about getting dental implants in Wakefield is that, although they have a higher up-front cost, you don't have to pay for the procedure all at once. The process takes place over the course of several appointments and eight or more months. Here are some of the visits that can incur separate costs:
Any preparatory procedures.
Dental implant surgery.
Abutment placement.
Crafting and placement of the restorations.
A Priceless Investment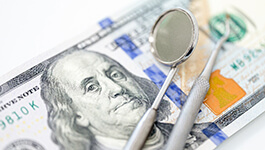 With so many unique benefits to offer, it's no surprise why patients and professionals agree that they're a life-changing and worthwhile investment. Not only do they last up to four times as long as traditional restorations, but they also provide you with added stability and strength, meaning fewer daily complications. That means that you'll be able to safe many in the long-run by not having to replace or repair them as often.
The Impact of Dental Insurance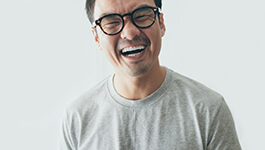 Unfortunately, dental insurance typically doesn't cover the cost of dental implants because it's still considered a "cosmetic" procedure. Because of this, many patients decide to pay for the procedure with cash, check, or credit card. Our team is dedicated to helping you maximize your benefits and savings, so we'll be more than happy to file any claims on your behalf in case your insurance will cover a portion of the cost.