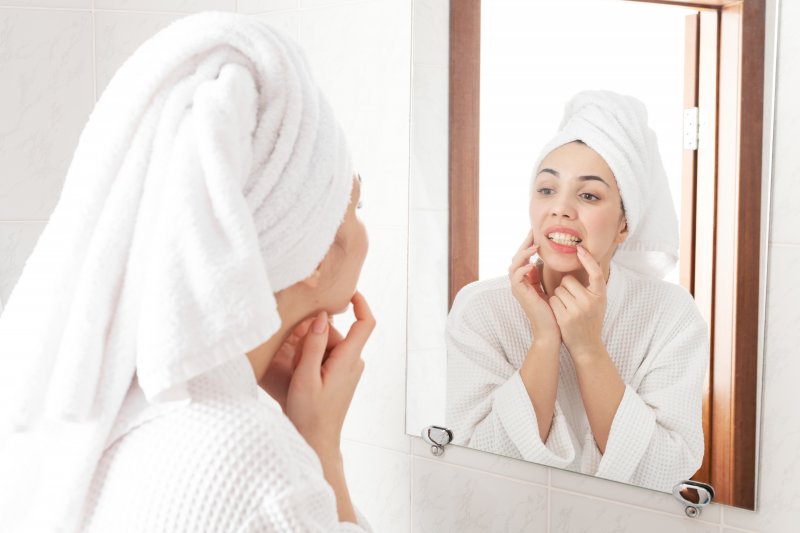 Are you interested in erasing discoloration with a teeth whitening treatment? Do you want to leave your crooked, crowded, or gapped teeth in the past? Would you like to perfect the shape and size of your teeth with veneers? Unfortunately, these cosmetic dentistry services, and virtually all other work, are put on hold if gum disease is present. Read on as a cosmetic dentist shares why that is!
What Is Gum Disease?
Gum disease, also known as gingivitis, is a bacterial infection that results in inflammation of the tissue surrounding and supporting your teeth. In the initial stages, it may present as nothing more than red, slightly swollen gums. However, if neglected, it can continue to progress, resulting in tooth loss in severe cases. The good news is that your dentist looks for warning signs of this condition at your six-month dental checkups, which allows them to catch it in the early stages. If you do receive this diagnosis, then it is important to explore your treatment options right away.
Why It Needs to Be Addressed Before Cosmetic Dental Work
From time spent undergoing cosmetic treatment to the money you pay to have it done, perfecting your smile is an investment. The last thing you want is for the results to be compromised due to an infection, disease, or other complication. Since smile-enhancing solutions, like veneers, make it hard to detect gum disease, it is important to eradicate it beforehand.
What Is Gum Disease Therapy?
In the early stages, gum disease therapy can include an intervention as minimal as a deep cleaning and a thorough at-home oral hygiene regimen. If the infection has advanced, then scaling and root planing can be used to remove plaque and tartar both above and below the gum line. Not only will this soothe the inflammation and control the root of the issue, but it will make it harder for an infection to form in the future. Combined with a solid dental care routine and your six-month dental checkups and teeth cleanings, your gum disease can be under control within the year.
Although gum disease must be treated before any cosmetic dental work is done, it is important to know it won't stop you from achieving your smile goals altogether. The sooner you undergo gum disease therapy, the sooner you'll see your new and improved smile firsthand!
About the Author
As a nationally board-certified prosthodontist, Dr. Rob Schumacher has undergone extensive training in everything from top-notch restorative care to smile-transforming cosmetic dentistry. Combined with his 14+ years of hands-on experience, he enjoys helping patients all over the Wakefield area restore their oral health and achieve their smile goals. If you are in need of gum disease therapy or are interested in learning more about cosmetic dentistry, don't hesitate to visit his website or give him a call at 781-334-3400.