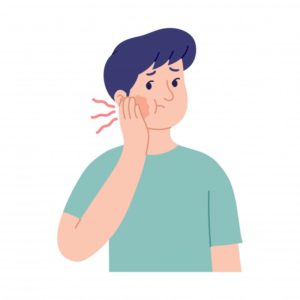 First-aid kits are commonplace in the workplace, personal vehicles, and many other walks of life. A dental emergency kit, on the other hand, may not be as readily available – but it probably should be.
Here are suggestions from your emergency dentist in Wakefield about what to include in the kit.
Pain Reliever
You should keep your preferred over-the-counter pain reliever to help you cope with a dental injury. However, you shouldn't use aspirin because it is an anticoagulant. This means that it can cause greater difficulty for blood to clot and ultimately make bleeding worse. Ibuprofen or acetaminophen would make better options.
Cold Compress
If you've encountered a dental injury and are experiencing pain or swelling, a cold compress can make a difference. It helps to numb the area while also reducing swelling where the trauma has occurred.
Dental Mirror
If you or someone in your family is dealing with an oral issue in a location that you can't see, you could probably benefit from a dental mirror. You can even find one with attached lights, so you won't need to purchase an extra flashlight.
Salt
By combining salt with water, you can create a mouth rinse. This can help to relieve pain from infection and dislodge food that is trapped in the mouth. Salt is a natural disinfectant that can help your body to speed up the healing process.
Dental Floss
If you have food stuck between your teeth, it can cause discomfort or pain. By keeping some dental floss in your emergency kit, you will be able to dislodge it and get some relief.
Dental Wax
If someone in your family has braces, they may notice there can be some irritation to the soft tissues in the mouth when there is a wire or bracket with a pointy edge. You can find orthodontic wax at your local pharmacy. It helps to soothe this irritation by covering up the trouble spots.
Cotton Balls
If there is bleeding in the mouth, it is good to have some cotton balls or gauze to use to apply pressure to the area and make it stop. You should make sure that they are stored properly so they don't get dirty.
Medical-Grade Gloves
It is good to have gloves available just in case someone else needs your help when it comes to their teeth. Using gloves is an important step to help prevent the spread of infections and germs. Both latex and vinyl gloves are viable options.
There's no substitute for being prepared. By gathering these items to have ready for you and your family, you'll be ready to tackle any dental drama that comes your way until you can get to the emergency dentist!
About the Author
Dr. Rob Schumacher is an experienced health professional who loves helping patients achieve an improved sense of health and wellbeing. Being a nationally board-certified prosthodontist also allows him to express his artistic abilities through the areas of cosmetic and restorative dentistry. He studied at the University of Kentucky and the University of Michigan for his dental training. As a married father of three who loves outdoor activities, Dr. Schumacher understands the importance of having an emergency dental kit. If you ever need an emergency dentist, he offers same-day appointments, is available during the evening and on weekends, plus walk-ins are welcome. For any of your oral health needs, visit his website or call (781) 334-3400.