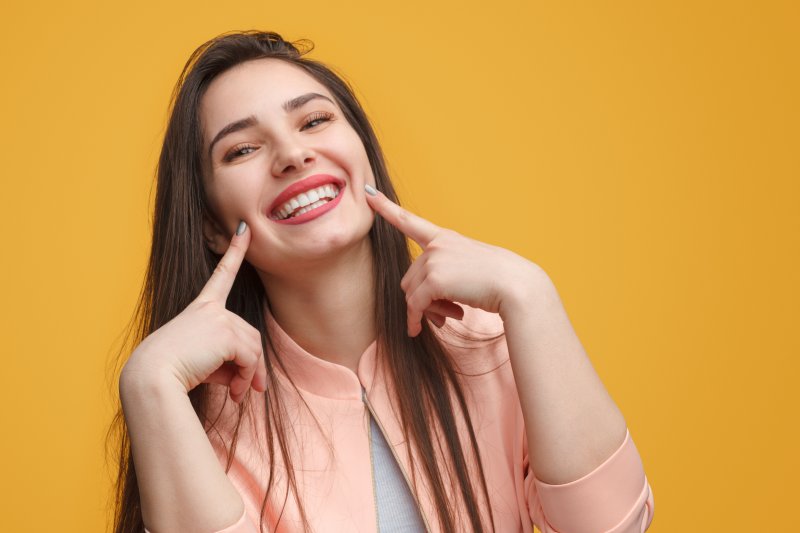 Veneers can give you the smile of your dreams, the kind of smile you're used to only seeing on red carpets. Even better, a good cosmetic dentist can give you those veneers in as little as two appointments!
Between those two sessions, your dentist will almost certainly have you wear temporary veneers. If you want to know more about why you may need temporary veneers, and what they can do for you, here's a guide that has everything you'd want to know.
What are Temporary Veneers?
Veneers are thin shells of porcelain that are layered over the tooth, and to have them blend in with the rest of your smile, your dentist will have to remove a small amount of your enamel to make room for them. Your dentist will probably remove this enamel at your first appointment.
However, you won't be able to get your veneers until weeks later, so your dentist will furnish you with an acrylic set of temporary veneers that can protect your teeth until then. These temporaries will be modeled after the same specifications that were sent to the lab, so they should be a nice trial run for the real thing.
Why Are Temporary Veneers Useful?
Temporaries do much more than simply protect your teeth for a few weeks. They also give you an opportunity to test out the designs that you and your dentist have made, and to make adjustments before you get the final set. In that way, they're an important part of the process of designing your cosmetics.
What is it Like to Have Temporary Veneers?
Your temporary veneers are made of a wildly different material than your final set will be, and aren't crafted as meticulously. You'll probably feel that when you get them—they won't be shoddy or uncomfortable, but they will make your teeth feel thicker than usual.
They're also secured to your natural teeth with a much weaker cement than your permanent set will be, making them a little fragile. Most dentists will recommend that you switch to a soft food diet while you have your temporaries to prevent them from falling off.
The period of wearing these temporaries may last for a few weeks, but your permanent set could last for decades. Thinking about it that way, you'll be through with this part of the treatment in absolutely no time at all.
About the Author
Dr. Rob Schumacher is an experienced prosthodontist who loves nothing more than being able to give his patients a sense of well-being. He deeply enjoys being able to work with his hands and giving his patients the smiles they've always wanted. Dr. Schumacher studied dentistry at both the University of Kentucky and the University of Michigan. He's also a proud member of the American Dental Association.
If you have any questions about the process of getting veneers, he can be reached at his website or by phone at (781) 334-3400.