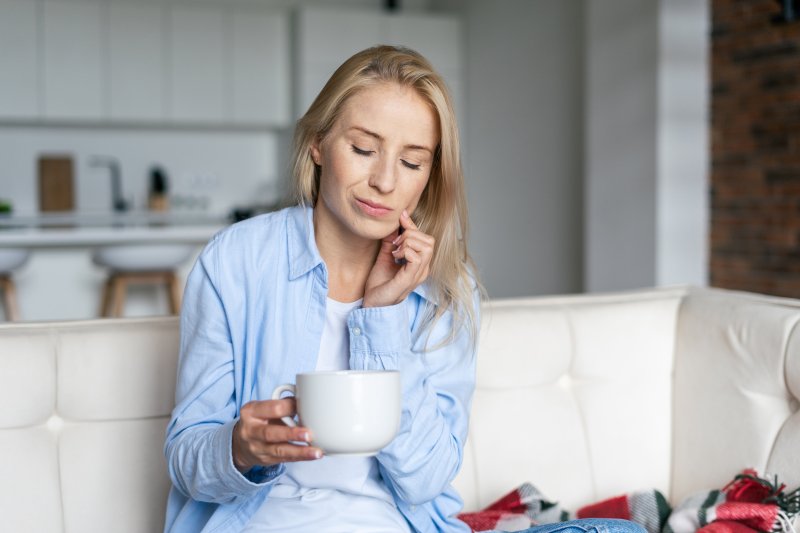 Are you looking to enhance the natural beauty of your smile? There are all sorts of different cosmetic solutions out there that can help you achieve the goals you have for your smile. Teeth whitening is a great way to get the bright, white results you see on the big screen. However, it is extremely important that you take all the right precautions when undergoing elective dental treatments, and this means ensuring that you are cavity-free. Continue reading to learn why it is so dangerous to undergo teeth whitening with existing tooth decay.
What Will Happen If You Whiten Teeth with Cavities?
When you have cavities, using a whitening kit of any kind is not a good idea. The whitening agent that's used in most whitening treatments contains hydrogen peroxide. While it's effective at removing stains, it can irritate sensitive teeth, even if they are otherwise healthy. When there is a cavity, the whitening agent will be making contact with the sensitive inner layers of your teeth and can cause a significant amount of pain. Ultimately, you need to have your teeth examined to ensure that you don't have any existing decay, cracks, or other damage to your smile that could get in the way of the whitening process.
How Does Professional Teeth Whitening Work?
One of the disadvantages of getting a store-bought teeth whitening kit is the fact that you may not know if you have cavities or tooth decay. However, you can still whiten your teeth safely with a professional-grade whitening kit from your dentist. In addition to achieving improved results, your dentist will check your mouth to ensure that you don't have any preexisting issues ahead of time.
If you opt for in-office teeth whitening, your dentist will make sure you have even, dramatic results. For take-home teeth whitening, you will be provided with custom-made trays and a supply of whitening gel that is stronger than anything you can find over-the-counter. You can expect to see results within one to two weeks when used as directed. In-office and take-home whitening can also be paired together for even longer-lasting results.
Don't risk your smile by opting for unreliable, store-bought teeth whitening kits. Instead, you are better off seeing your dentist for professional teeth whitening treatment. This way, you can see beautiful, noticeable results without worrying about harming your smile. You'll be showing off your pearly whites with pride in no time!
About the Author
Dr. Rob Schumacher is an experienced prosthodontist who has been practicing for more than 14 years. He completed his dental training at the University of Kentucky and the University of Michigan. In addition to being a nationally board-certified prosthodontist, he's a proud member of the American Dental Association, Massachusetts Dental Association, North Shore Dental Society, and the Tri County Study Club. For more information on teeth whitening or to schedule an appointment at his office in Wakefield, visit his website or call (781) 334-3400.