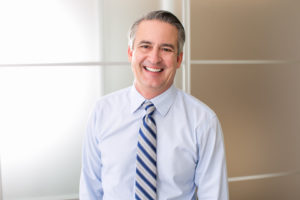 About 178 million Americans are missing at least one tooth, according to the American College of Prosthodontists. If you're part of that population, you've probably heard multiple people tell you about the benefits of filling the gaps in your grin with dental implants. However, you've also heard that they're not suitable for everyone. While your dentist is the best person to determine whether you're a good dental implant candidate, here are five basic criteria that can help you decide.
1. You Have Healthy Gums
For dental implants to be successful, they have to stay firmly attached to your jawbone. If plaque builds up in your mouth and causes gum disease, bacteria can attack your jawbone, making your implants come loose and ultimately fail.
2. You're Committed to Good Oral Health
To keep your implants strong and healthy, you'll need to brush your restorations twice a day, just like you would your natural teeth. Flossing and rinsing with mouthwash once daily can remove bacteria from areas of your mouth that your toothbrush alone can't reach.
3. You Have a Strong Jawbone
After tooth loss, your jawbone gradually shrinks because the roots of your teeth are no longer there to stimulate it through biting and chewing. As a result, the bone may not be strong enough to support dental implants.
The good news is that your dentist can perform a bone graft to strengthen the bone. These grafts promote new bone growth, creating the stable foundation your dental implants need to last.
4. You Don't Have Any Chronic Illnesses
Certain chronic diseases create risks for dental implant placement. For example, diabetes increases your risk of gum disease and slows down the process of your implants fusing with your jawbone. Other conditions like sleep apnea or heart disease can complicate the surgery. Your dentist can discuss these risks during your consultation.
5. You Don't Drink a Lot of Alcohol or Smoke
Drinking alcohol after implant surgery can interfere with healing by causing dry mouth and inhibiting blood clotting. It can also contribute to bone loss over time, increasing the risk of implant failure.
Smoking also delays the healing process by restricting blood flow to the mouth. Additionally, it drastically increases your risk of gum disease and oral cancer, both of which can compromise the success of your dental implants.
In general, if you're healthy and take good care of your mouth, you'd make a great dental implant candidate. However, just because you don't meet all the criteria in this post doesn't necessarily mean you can never get dental implants. Talk to your dentist about how you can improve your chances of implant success.
About the Author
Dr. Rob Schumacher is a Board-Certified Prosthodontist, meaning he has undergone extensive training to provide solutions to tooth loss. For example, he is able to place and restore dental implants in his very own Wakefield, MA practice, while many general dentists have to refer patients to an outside specialist. You can go through the whole tooth replacement process in one place. To learn more about whether dental implants are right for you, visit Dr. Schumacher's website or call (781) 334-3400.