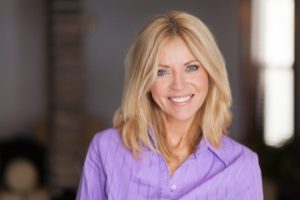 Have you seen The Curious Case of Benjamin Button? The 2008 film tells the story of a man who is born old and gets younger as time passes.
Wouldn't that be nice not to have to worry about the signs of aging? You'd literally see them disappear naturally. While this might not be a realistic outcome for the rest of us, you can give your smile the Benjamin Button treatment with cosmetic dentistry!
Keep reading to find out how your dentist in Wakefield can help you look younger.
What are Some of the Ways Aging Can Change Your Smile?
Some signs of dental aging are more preventable than others:
Fragile teeth: They become increasingly brittle, which leads to shearing, chips, and cracks.
Dingy teeth: Pigmented beverages or tobacco smoke can accelerate this change.
Worn-down teeth: Chewing and grinding can erode enamel and weaken the structure of teeth.
Crooked teeth: If gum tissue develops problems, the gumline can recede and teeth no longer have the support to remain in their original positions.
Yellow or darkened teeth: The underlying tooth layer thickens with age to change the tooth's color.
What Can Cosmetic Dentistry Do for My Smile?
Your dentist offers several ways to help ward off the signs of aging:
Teeth whitening: If embarrassing stains are preventing you from smiling with confidence, teeth whitening can offer drastic results. You don't have to live with tooth discoloration. A professional treatment can whiten your teeth by as much as eight shades.
Tooth-colored fillings: Treat tooth decay while improving your smile. The material is metal-free and customizable to match the color of your enamel and blend in with your natural teeth.
Porcelain veneers: Correct several cosmetic imperfections with this minimally invasive procedure. High-quality porcelain veneers hide chipped, cracked, stained, or slightly misaligned teeth. Thin shells attached to the front surfaces of your teeth improve their color, size, shape, and proportion for a decade or more before needing to be replaced.
Invisalign: If you've avoided orthodontic care because you didn't want to wear metal braces, you aren't out of options. These clear plastic aligners gradually move your teeth into a healthier position. In as few as 12 months, you'll have a straight, healthy smile.
All-ceramic restorations: Enjoy a solution to rehabilitate your damaged tooth with all-ceramic material. They are customized to match the color, size, and shape of your tooth. All-ceramic crowns are strong to last for several years with proper care.
While Benjamin Button encountered plenty of problems along his journey back to youth, your smile doesn't have to! It's all about finding the avenue of cosmetic dentistry that's right for you. Your dentist will be able to assess your situation and suggest the most appropriate treatment.
About the Author
Dr. Rob Schumacher is in his second decade as a dental professional and he loves helping patients feel a sense of wellbeing. As a prosthodontist, he has the opportunity to utilize artistry in facets of cosmetic and restorative dentistry. When it comes to cosmetic dentistry, Dr. Schumacher appreciates being able to enhance your confidence by restoring the smile of your youth. To schedule a consultation, visit his website or call (781) 334-3400.