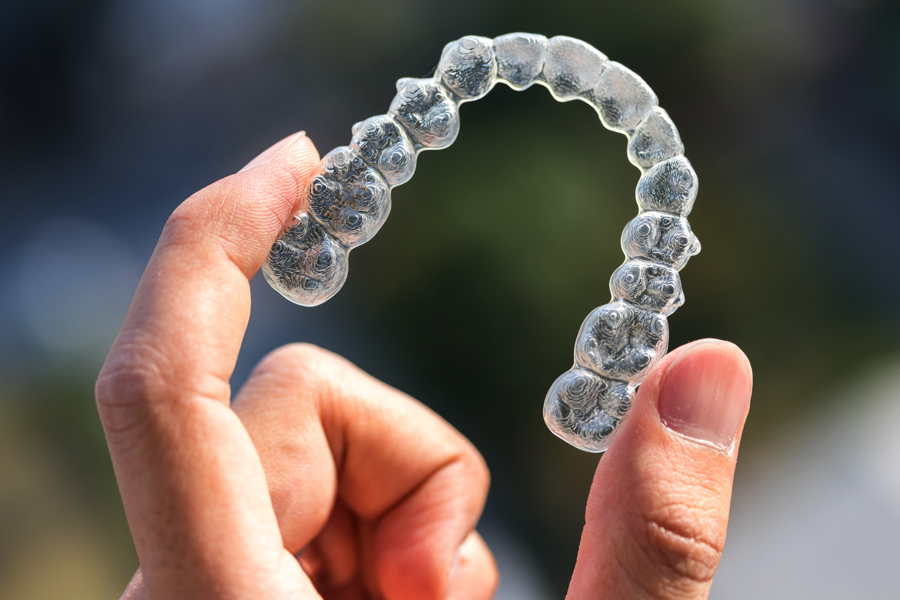 It goes without saying that everything changes with age. On top of the good things like maturity and life experience, you also have physical changes to contend with. Which includes your teeth moving! This is particularly true for adults who had braces as a teenager but didn't wear their retainers. But even those who never had braces can experience movement, which happens slowly and gradually until one day it's suddenly noticeable. And while it's important for people of all ages to have a properly aligned bite and straight teeth, you don't necessarily have to get metal braces. Instead, you can take the easier route and see a cosmetic dentist for Invisalign, which is often the perfect choice in these situations. Below, you'll learn more about why teeth move with age and what makes Invisalign so ideal.
Why Have Your Teeth Moved?
There are multiple explanations for why teeth shift over time. The most common is when people had braces at one time but didn't wear their retainers as instructed. In these cases, the teeth have a kind of "memory" of where they were and try to return to those positions.
There's also a phenomenon called mesial drift in which the teeth move slowly towards the front of the mouth. This occurs because the supportive ligaments that keep your teeth in place begin to weaken with age, "freeing up" the teeth to move. Everyone is subject to this, even people who never had orthodontic treatment, which explains why the teeth often become more crowded with age.
Why Does Invisalign Work So Well For Small Corrections?
A cosmetic dentist can use Invisalign to treat many of the same conditions as metal braces, including overbites, underbites, crowding, gaps, and more. But while it's very effective for even moderate cases of misalignment, it can't quite apply the same level of force as brackets and wires.
If you already had braces, the chances are good that the bulk of the corrections that were made are still fine. That means you simply need minor tweaks to get your teeth back to where they were, making Invisalign ideal. Similarly, if you've never had braces but simply want to counteract the movement that come with aging, you probably only need mild to moderate corrections.
It's also worth noting that Invisalign treatment is often completed in less time than metal braces (the average is 9-18 months as opposed to 12-24 months for braces). This makes it especially helpful for busy adults who don't want to spend years in orthodontic treatment.
Everyone deserves to enjoy the benefits of a straight, even smile, but many adults would rather avoid metal brackets and wires. With Invisalign, you'll get beautiful results – comfortably, invisibly, and quickly!
About the Author
Dr. Rob Schumacher is a general and cosmetic dentist with 15 years of experience. He enjoys helping people of all ages fall in love with their smile and has used Invisalign to correct all types of alignment issues, both large and small. If your teeth have shifted with age or you have any questions, he can be contacted through his website.