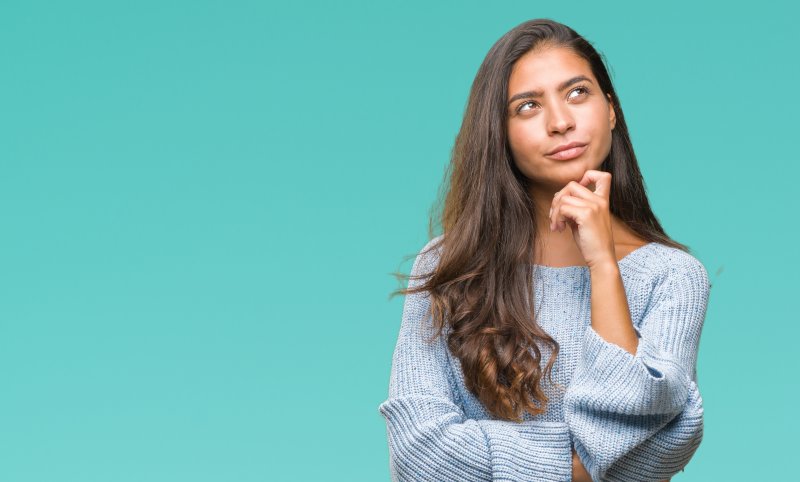 Invisalign is a virtually invisible, minimally invasive alternative to traditional metal braces. Using a sequence of clear aligners (called "trays") custom-fitted to the patient's teeth, the process shifts the teeth into better alignment. Because these trays are removable, they do not require the patient to give up any foods during their treatment. While this is great for many people, some might wonder if their teeth grinding (bruxism) can ruin these aligners. Read on to find out how Invisalign can work for people with bruxism.
How Can Teeth Grinding Disqualify Me from Invisalign?
While most people who grind their teeth can indeed receive Invisalign treatment, there are those who will not make good candidates. The clear aligners must be worn for a recommended 20-22 hours a day, so those who wear a mouthguard or splint to protect their teeth during sleep might not be eligible for the treatment. Because only an orthodontist can make the final decision about a patient with teeth grinding being a fit candidate, it's worth discussing the matter with them.
How Does Invisalign Work Despite Teeth Grinding?
Since the trays cover the teeth, grinding can wear them down over time. This doesn't always disqualify teeth grinders from the treatment because the aligners are only worn for about two weeks. In cases where grinding destroys a tray, the orthodontist can often order a replacement. Additionally, these aligners can sometimes protect against and treat the root causes of teeth grinding.
How Can Invisalign Help People with Teeth Grinding?
Poorly aligned teeth are sometimes a cause of bruxism. A misaligned bite can cause irritation to the temporomandibular joint (TMJ), resulting in grinding as an involuntary stress response. By realigning the teeth into a more ideal position, Invisalign can actually reduce or eliminate involuntary teeth grinding.
Invisalign can serve as protection against teeth grinding in some cases. Because they create a barrier between the teeth, they can absorb some of the damage bruxism causes. For people who grind their teeth while awake due to stress, the presence of the trays can help these people become more aware of the behavior. This can help them control or completely stop this harmful habit.
Just because you grind your teeth at night does not mean that you cannot be a good candidate for Invisalign, and the treatment may work to resolve the root causes of the problem. Talking with your orthodontist is the only way to know if and how the treatment can work if you suffer from bruxism. Invisalign may very well provide you with your best smile and relief from grinding your teeth.
About the Author
Dr. Rob Schumacher studied dentistry at the University of Kentucky and the University of Michigan. He has been in practice for more than fourteen years and is a member of the American Dental Association and the American College of Prosthodontics. His office provides services including preventive, restorative, cosmetic, and emergency dentistry in addition to Invisalign. If you have bruxism and are curious about getting Invisalign, contact him online or dial (781) 334-3400.