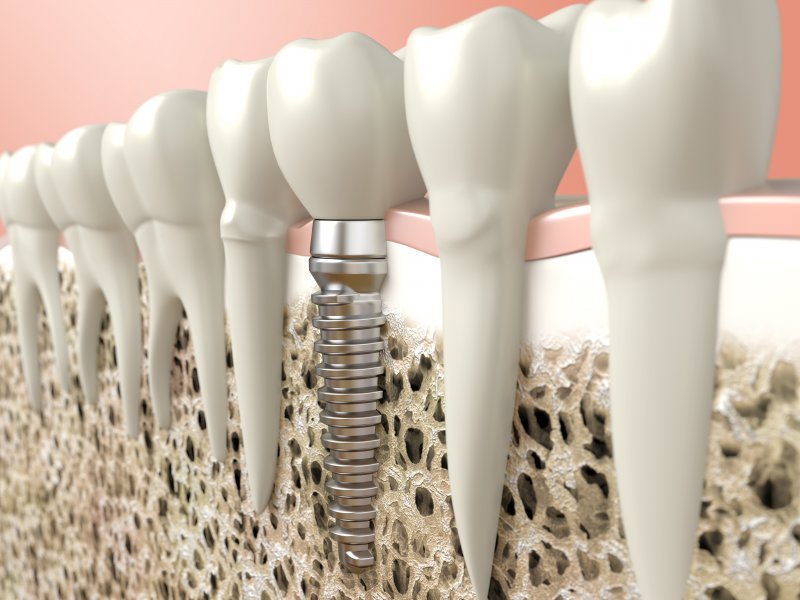 For most patients who have lost a tooth, dental implants are one of the most often recommended methods of replacing them. They're long-lasting, strong, and fit in the mouth such that they look incredibly realistic.
If you lost a tooth due to tooth decay, you may have heard tell about dental implants and be interested in them. You may also wonder whether these implants could succumb to the same tooth decay that attacked your last tooth. If you're curious, here's what you should know about the connection between dental implants and cavities.
Can Dental Implants Suffer from Tooth Decay?
Tooth decay is a consequence of acids that are secreted by the bacteria in your mouth. These acids build up and erode your enamel over time, leading to cavities.
The dental implant's restoration is made out of porcelain, which is more resistant to acid erosion than enamel. This restoration is also secured to the jaw via a titanium implant, which similarly isn't really affected by acids.
All this is to say that you don't really have to worry about your dental implants getting cavities or having tooth decay.
Can Dental Implants Be Affected by Bacteria?
That said, however, you can't just ignore the development of bacteria in the mouth. While acid erosion isn't really a problem for dental implants, bacterial infection certainly is. If the infection progresses to enough of an extent, it's possible for bacteria to seep under the gum line and attack bone tissue.
This is known as peri-implantitis, and in addition to being deeply uncomfortable, it can also lead to implant failure in certain situations. For that reason, you can't just ignore bacteria even though your dental implant can't get cavities.
How to Prevent Bacterial Buildup
Thankfully, cleaning your dental implant is actually pretty easy. In fact, it's almost identical to what you needed to do for your natural teeth.
You should brush your dental implant at least twice a day and use dental floss to break up dental plaque deposits in between your teeth. You should also make sure to see your dentist at least twice a year for checkups—this allows them to break up any plaque deposits that have built up between your teeth and check on the integrity of your dental implant.
About the Author
Dr. Rob Schumacher loves the unique ways that a prosthodontist allows him the ability to express his artistic abilities through cosmetic and restorative dentistry, and how he can use those skills to help his patients improve their overall health. Dr. Schumacher received dental training from the University of Kentucky and the University of Michigan. He is currently a member of the American Dental Association and the American College of Prosthodontics.
If you have any questions about dental implants, he can be reached at his website or by phone at (781) 334-3400.