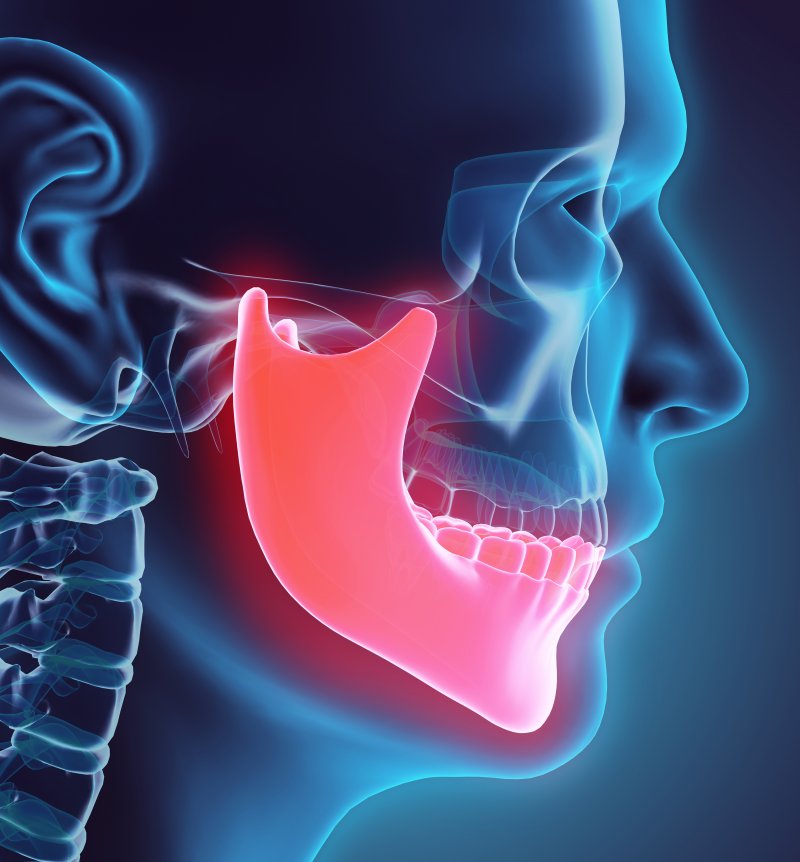 You may not realize it, but tooth loss is actually quite common; the American College of Prosthodontists has found that about 178 million people in the United States are missing at least one tooth. If you become part of this group, some of the consequences will be immediately obvious – you may have trouble speaking clearly, and chewing will become more of a challenging task. However, one particular side effect of tooth loss often goes unseen at first: bone loss in your jaw. What does it mean to live with this condition, and what should you do about it? Read on to learn 4 crucial facts about bone loss that could end up helping you save your smile.
1. The Consequences of Bone Loss Will Grow Worse Over Time
Bone loss is the result of a lack of stimulation in your jaw. Normally, the motion of chewing and the pressure of using your teeth keeps the bone healthy; no tooth means no stimulation, and as a result the bone will eventually break down. As a result, your jaw will become weaker overall. Your appearance will eventually degenerate as well; without a strong jawbone, your facial structure will collapse and make you look older.
2. Dentures Will Not Stop Bone Loss
Unfortunately, traditional dentures won't do anything to prevent bone loss; they simply don't exert enough pressure. In fact, as the bone loss grows worse, your dentures may not fit properly anymore and will eventually have to be relined or replaced.
3. It Is Possible to Maintain Healthy Bones with Dental Implants
While traditional means of replacing teeth may not address the lack of stimulation in your jaw, it is still possible to prevent bone loss with a dental implant. What makes implants unique is that they fuse with the bone itself in order to act as new tooth roots. Chewing with an implant provides up to 80% of the pressure that would be provided by natural teeth, which goes a long way towards maintaining a certain level of bone density.
4. Bone Grafts Might Be Required
One downside of dental implants is that there still needs to be a sufficient amount of bone tissue for them to fuse with. That means it may not be possible to undergo the procedure if bone loss has already occurred to a significant degree. Luckily, that doesn't mean you have to give up on implants or a healthy jaw. A bone graft procedure can reverse some of the resorption that has already taken place simply by transplanting new bone tissue from elsewhere in your body (usually another part of your jaw or possibly your hip).
Bone loss is one of many reasons why you can't afford to ignore a gap in your smile for very long. If you have lost a tooth or are in danger of losing teeth, talk to your dentist and start working on a plan to maintain a healthy jaw along with a beautiful grin.
About the Author
Dr. Rob Schumacher has enjoyed working in the dental field for the past 14 years. As a skilled prosthodontist, he loves the chance to use his artistic abilities to rebuild smiles through cosmetic and restorative dentistry. He offers many options for replacing teeth, including dental implants that help prevent tooth loss. To schedule an appointment at his Wakefield practice, Schumacher Dental, visit his website or call (781) 334-3400.