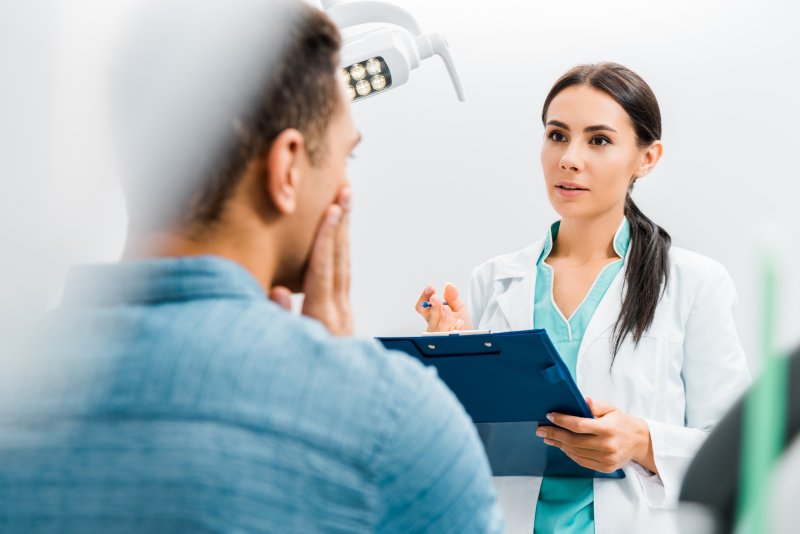 Genetic abnormalities in the medical field are often a point of interest for both professionals and the public alike. However, did you know that patients can also experience dental abnormalities as a result of their genetics? Although rare, these oral irregularities can lead to missing teeth, the inability to chew, and difficulty speaking properly. Interested in learning more? Keep reading!
Defective Tooth Enamel
Professionally referred to as amelogenesis imperfecta, this genetic dental abnormality negatively impacts the tough outer surface of your teeth. Patients diagnosed with this condition often experience a less than normal enamel production, which can leave them vulnerable to tooth sensitivity, abnormal wear, and cracked or chipped teeth. Since this disorder is often inherited, dentists can help treat the issue early on with prevention tactics that protect your teeth from the negative consequences of this condition.
Missing Permanent Tooth
Typically, a child's permanent set of teeth emerge shortly after they lose their primary ones. However, some patients are missing one or more of their permanent teeth, which is referred to as anodontia. Although extremely rare, this condition is more common in males and can lead to spacing problems. Fortunately, your dentist can provide restorative treatment options to fill any gaps in your smile!
Periodontal Disease
Periodontal disease is an advanced stage of gingivitis that significantly damages the gums and bone that support your teeth. If left untreated, this condition can cause tooth loss. Plus, the harmful bacteria associated with gum disease can enter your bloodstream and wreak havoc on your heart and lungs. Fortunately, gum disease can be prevented with a solid oral hygiene routine and is reversible in the early stages! For those with advanced periodontal disease, you can speak with your dentist about undergoing gum disease therapy to treat the root of the issue effectively.
Malocclusion
Commonly referred to as a bad bite, a malocclusion is inherited genetically and is a result of a jaw being out of alignment or crowded, extra, or missing teeth. Unfortunately, this condition can negatively impact a patient's ability to chew or speak properly, so receiving an early diagnosis and treatment is crucial.
If you suspect that you or a loved one has a genetic dental abnormality, then make sure to schedule an appointment with your dentist as soon as possible. That way, you can get the treatment you need to have a beautiful smile, strong bite force, and flawless speech!
About the Author
In addition to receiving his dental training from both the University of Kentucky and the University of Michigan, Dr. Rob Schumacher is also a nationally board certified prosthodontist! Today, he uses his 14+ years of experience to help his patients achieve beautiful, healthy smiles that boost their confidence and overall quality of life. Dr. Schumacher is also a member of multiple reputable organizations, including the American College of Prosthodontics and the American Dental Association. If you would like to speak with him about a defective tooth or other genetic abnormality, visit his website or give him a call at 781-334-3400.