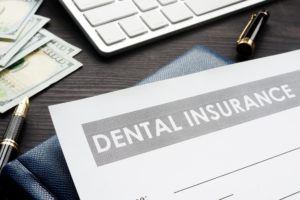 Did you know your teeth and gums need more than your toothbrush and floss to stay healthy? The American Dental Association also recommends you see your dentist at least twice a year. If you're like many adults, you might worry about an outrageous bill; however, you don't have anything to fear. Dental insurance gives you access to the services you need at affordable rates. If you've recently purchased your policy, you might be surprised to learn there are dental insurance waiting periods. That doesn't mean you can use your benefits. Here's what you need to know about the limitations to make the most of your monthly investment.
How does dental insurance work?
Your dental insurance differs from your medical coverage because there are yearly limits and maximums. By paying your monthly premiums, you can use your benefits to lower the amount you need to pay out-of-pocket for common treatments. Although every plan differs, most include:
100% preventive services
80% minor restorative services
50% major restorative services
You can visit your dentist twice a year for a cleaning and checkup to keep your smile healthy. If an issue arises, you can use your annual allowance to offset the cost after reaching your yearly deductible. At the end of the year, your policy will expire. You won't be reimbursed for anything you don't use.
Why are there waiting periods?
After purchasing a new policy, the dental insurance company can create a waiting period before they will pay for specific procedures, which can vary from a few months to a full year. You can still use your coverage during this time, but you might have some limitations. If you have an employer-based plan, you're less likely to have a waiting period.
An insurance company can have a waiting period for several purposes. Often, it's to discourage people from purchasing their policy, only to drop it after they've had a few dental procedures that they might have been putting off. As a result, it helps to curb dental costs by encouraging people to visit their dentist regularly to prevent untreated oral health problems from accumulating. Routine dental visits are proven to reduce overall oral health expenses because they stop common issues from occurring in the first place, like tooth decay and gum disease.
If you have a waiting period, you can still use your policy for preventive care, like cleanings and checkups. If your dentist finds a problem that needs to be treated, you may have to wait a few months to use your coverage for restorative services depending on the type of treatment needed.
Your dentist will work on your behalf with your insurance company to help you maximize your annual coverage. They'll help you achieve the healthy smile you deserve without breaking the bank.
About Dr. Rob Schumacher
Dr. Schumacher earned his dental degree at the University of Michigan before becoming a board-certified prosthodontist. He is in-network with many leading insurance carriers to keep his services affordable. If you need an appointment or have questions about your dental insurance, contact our office today.