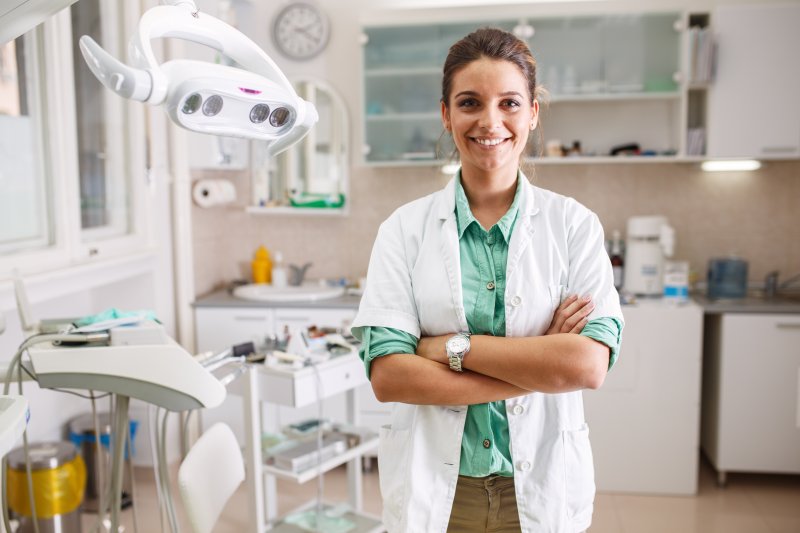 Dental crowns are lifelike dental restorations that can save a tooth from extraction after it has been compromised by injury, a cavity, or a dental procedure like a root canal. Modern crowns are made from a strong and beautiful ceramic material that is color-matched to the patient's existing teeth. If you have an upcoming appointment to have a dental crown placed, here's some information about what you can expect during and after the procedure.
Preparation for Your Dental Coronation
The placement of a dental crown begins with an oral examination that will evaluate the tooth to be treated as well as its surrounding area. Your dentist may take X-rays of the tooth in order to provide a better view of its root and surrounding bone.
Before beginning work, your dentist will apply a local anesthetic to numb the tooth and the surrounding gum tissue. This will allow you to sit comfortably through the procedure while being fully capable of responding to your dentist's instructions.
Before the crown can be placed, your dentist will need to remove some amount of the outer layer of the tooth. They will use a special tool to file or shave down the top and sides of the tooth, leaving it in a smoother and smaller state. This allows the crown to fit properly on the tooth, and it can result in misaligned teeth if done incorrectly. A misalignment can cause damage to the surrounding teeth as well as pain at the joints of the jaw.
CEREC Single Visit Dental Crowns
In the past, all dental crowns were placed over several appointments, but modern technology allows crowns to be placed in one day. The process begins with a digital scan of your mouth to create a three-dimensional map of the tooth and the surrounding area. Using this data, a machine will sculpt your new crown out of a block of ceramic. Your dentist will then fix your crown to your tooth using a special dental cement.
Does the Dental Crown Process Hurt?
Thanks to local anesthesia, the process of getting a dental crown should be completely painless. After the anesthesia wears off, you may experience mild pain or discomfort for a short while afterward. This can be treated with over-the-counter pain relievers, but if it continues for more than a couple of weeks, call your dentist.
A dental crown can be an excellent way to restore a smile to its original beauty while also sparing a tooth from extraction. Modern crowns are incredibly lifelike and can last for up to twenty years with proper maintenance.
About the Author
Dr. Rob Schumacher studied dentistry at both the University of Kentucky and the University of Michigan. He is a nationally board-certified prosthodontist as well as a proud member of the American Dental Association, the Massachusetts Dental Association, the American College of Prosthodontics, and the North Shore Dental Society. His office offers preventive, cosmetic, emergency, and restorative dentistry such as dental crown treatments. For more information about the process of receiving dental crowns, contact his office online or dial (781) 334-3400.