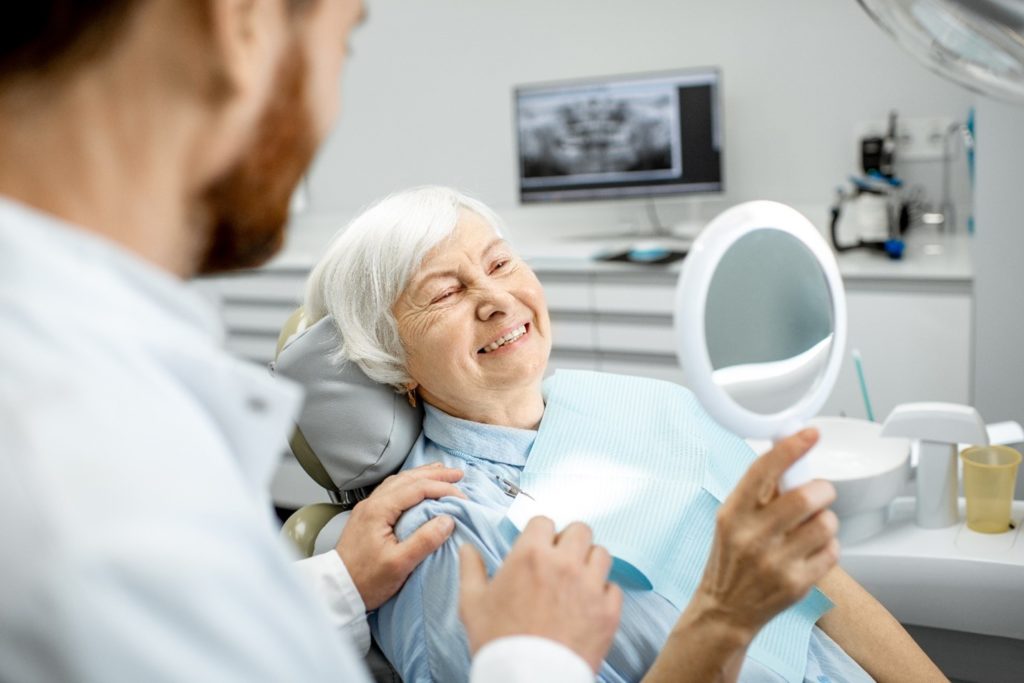 In the United States, 33% of people are unhappy with their smiles. If you're part of that statistic, you may be considering ways to improve your beam. That's where cosmetic dentistry comes in. This refers to a form of dentistry that focuses solely on the look of your beam. As you get older, your smile will begin to show more and more signs of wear. This may have you wondering if you're ever too old to undergo cosmetic dental treatments. Fortunately, cosmetic dentistry can actually be beneficial for aging smiles. Read on to learn about three ways that cosmetic dentistry can benefit your beam.
Benefit #1: Remove Discoloration
Coffee, tea, red wine, certain medicines, and other factors can all cause your smile to become discolored over time. Professional teeth whitening can be used to remove stains and give your beam a gorgeous, youthful glow. In-office treatments can improve the look of your pearly whites by several shades in about an hour, and at-home treatments use custom trays that are to be worn around 30 minutes per day for two weeks or so. For stubborn stains, veneers can be used to cover them for even, bright results.
Benefit #2: Fix Worn-Down Teeth
Enamel is the outermost part of a tooth. Though it's the strongest substance in the human body, it can still crack, chip, and break over time. Enamel wear makes your smile more susceptible to decay, so it's a good idea to find ways to prevent this. Porcelain veneers created a barrier between your tooth and things that may harm it. Additionally, dental crowns can be used for teeth that are severely worn or have structural issues.
Benefit #3: Undergo a Complete Smile Makeover
If you have several issues with your smile, a complete makeover may be the way to go. Porcelain veneers may be the best way to do this. They cover the entire front part of a tooth to mask chips, gaps, cracks, discoloration, misshapen teeth, and minor alignment problems. This treatment requires the removal of a small amount of tooth enamel, so make sure that you're comfortable with permanently altering your teeth before you proceed.
Getting older can be hard on your smile, but cosmetic dentistry can help. If you have any of the above issues, speak with your dentist so they can help you determine which treatment is the best option to give you the healthy, beautiful smile of your dreams!
About the Practice
Dr. Rob Schumacher and his talented team at Schumacher Dental love using their skills to help patients in Wakefield as well as the surrounding communities keep their smiles looking their best. They administer quality care so you feel comfortable and confident in the treatments you're receiving. They offer exceptional cosmetic dentistry for young smiles, aging smiles, and everyone in between. Are you ready to make an appointment or do you have questions about the cosmetic dental treatments they offer? If so, call Schumacher Dental at (781) 463-5162 or visit their website to get started.