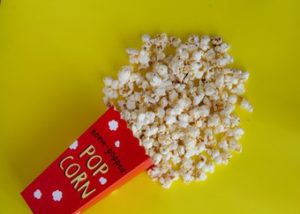 Your teeth are protected by the hardest substance in your body. Your enamel is stronger than some metals, but it isn't indestructible. Eating certain foods increases your risk of a chipped or fractured tooth. Your favorite snacks and meals don't have to lead to a trip to an emergency dentist. Here's a list of the most common tooth-busting foods.
Common Foods That Chip Teeth
Chipped teeth can happen to anyone, and often with no warning. Biting down on certain foods can damage your teeth. If you have untreated decay or hairline fractures, your risk of breaks increases. Pressure on a tooth can cause a piece to break off or it can split. It's best to limit how often you eat the most common foods known to chip teeth, including:
Popcorn
Nuts
Meat on bones
Hard candy
Ice
Fruits with pits
Nutritional bars
Hard bread
Corn on the cob
Jerky
Regular dental care can lessen your risk of chipped teeth. Besides removing plaque and tartar buildup, your dentist will examine your mouth to look for anything concerning, like fractures or weakened enamel. They'll keep your teeth strong and healthy to prevent dental emergencies.
How to Manage a Chipped Tooth
No matter what you eat, accidents can still happen. Whether a tooth breaks while eating or from an injury, it's important to act fast to prevent a minor issue from turning into a big problem. Here's what you can do to protect your tooth until you see your dentist:
Rinse Your Mouth: Rinsing your mouth with water will remove blood, food particles, and debris, so you can get a better look at your tooth.
Call Your Dentist: Contact your emergency dentist right away, even if you're not having any pain. Your tooth will not heal on its own. You can be at risk of additional damage, infections, and tooth loss if you delay treatment.
Manage Your Discomfort: Take an OTC pain reliever to manage any discomfort and apply a cold compress to numb the area.
Keep Your Mouth Clean: Continue to brush and floss your teeth normally. Rinse your mouth with salt water to kill bacteria, reduce inflammation, and manage pain.
Be Careful When Eating: Chew on the opposite side of your mouth and eat soft foods until after seeing your dentist.
Your emergency dentist will get you into the office quickly to address your pain and provide the treatment you need to save your tooth.
About Dr. Rob Schumacher
Dr. Schumacher studied dentistry at the University of Kentucky and the University of Michigan. Besides earning his dental degree, he is a board-certified prosthodontist. He specializes in cosmetic and restorative dentistry. Dr. Schumacher is affiliated with many professional organizations, including the American Dental Association. Request an appointment through his website or call (781) 463-5029.