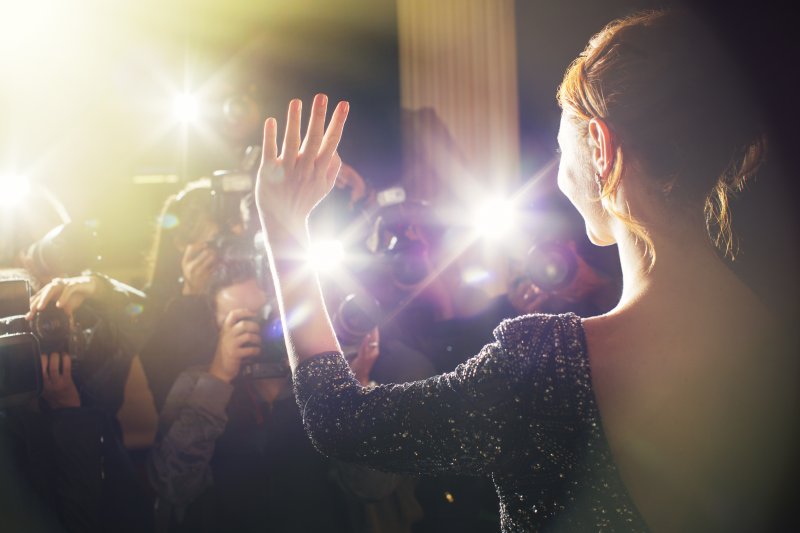 Not all celebrities are born with perfect teeth – they're regular people with oral health problems too! It might surprise you to learn that many have even used orthodontic treatment to achieve their stunning red-carpet smiles. Since these superstars are constantly in the limelight, they need a discreet and convenient way to straighten their teeth. That's why most prefer Invisalign over traditional metal braces. It's an excellent solution that hardly anyone will notice while they're on the big screen or hosting an awards show! Read on to learn which famous faces have used Invisalign.
Tom Cruise
Did you know that Tom Cruise wore Invisalign while filming his 2002 science fiction movie "Minority Report"? It's true! The Mission Impossible star didn't always have the dazzling pearly whites he has now. In fact, if you watch his earlier films (like The Outsiders), you'll notice that his teeth used to look completely different. He opted for Invisalign treatment to correct his front teeth, which weren't perfectly centered.
Oprah Winfrey
As a media mogul and talk show host, Oprah Winfrey is constantly in front of the camera. Because of her career, Invisalign was the perfect solution to improve her smile. Since treatment involves using clear aligners, she was able to continue working while wearing them. Her viewers hardly noticed her plastic trays!
Billie Eilish
Billie Eilish is one of today's biggest pop stars. She's worn her Invisalign aligners on the red carpet, during live performances, and even in photoshoots. On one of the tracks on her debut album, she gave Invisalign a shoutout. But the treatment is so subtle that no one would have even noticed she's using it if she hadn't mentioned it!
Khloe Kardashian
Although Khloe Kardashian might have some impressive pearly whites, they weren't always that way. After starring on a reality TV show on E!, she rose to Hollywood fame with her family. When she was 28 years old, she chose to undergo Invisalign treatment to straighten her teeth discreetly without alerting the press.
Eva Longoria
If you're a fan of Desperate Housewives, then you surely know Eva Longoria as the beautiful yet aggressive Gabrielle Solis. However, she's also one of the most well-known celebrities to have used Invisalign! At 36 years old, she underwent treatment to correct the alignment on her bottom teeth. After just a few treatments, she was beaming with confidence once again!
Serena Williams
You don't need to be a sports fan to know who Serena Williams is. She's a professional tennis player with an incredible 23 Grand Slam singles titles, meaning she's no stranger to being in the spotlight. When she was 16 years old, she chose Invisalign to correct her orthodontic issues. Now, her smile gleams just as much as her trophies!
Invisalign is an excellent solution for patients who don't want to bring attention to their cosmetic work – and it's not just for celebrities! With treatment, you too can have a smile that's ready for any red-carpet event!
About the Author
Dr. Rob Schumacher has helped patients achieve and maintain their best smiles for more than 14 years. He is a proud member of several established organizations, including the American Dental Association and Massachusetts Dental Association. If you want to straighten your teeth, Dr. Schumacher offers Invisalign treatment, so you don't have to go through the hassle of wearing metal wires and brackets. He can help you achieve a celebrity smile in no time! Visit our website or call (781) 334-3400 to schedule a consultation with Dr. Schumacher.