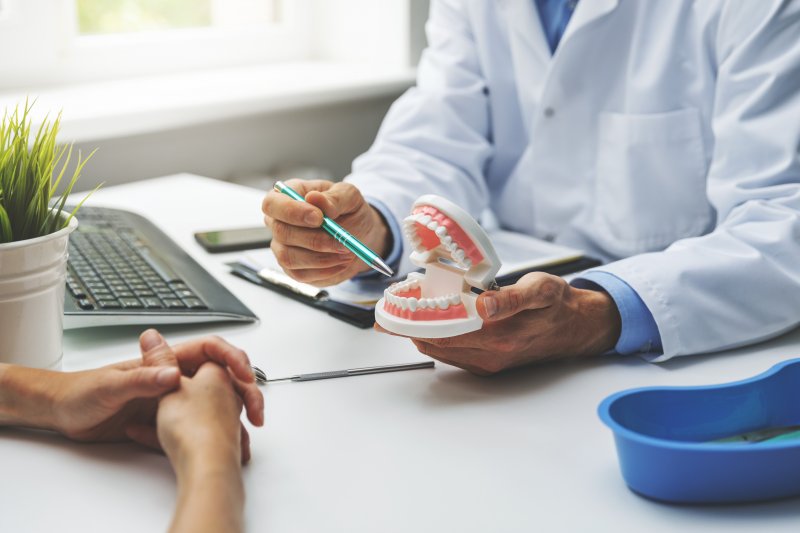 Dental implants are considered the gold standard of tooth replacement. It's one of the most permanent solutions for missing teeth, helping patients eat, speak, and smile with complete confidence once again! But because it's a major treatment that requires surgery, the decision to get implants should not be made lightly. If you're on the fence about committing to the process, ask your dentist these questions at your dental implant consultation to make sure it's the right decision.
Am I Good Candidate for Dental Implants?
There are many solutions for missing teeth, but none are as durable or permanent as dental implants. Unfortunately, not everyone is a candidate for this method of tooth replacement. Because of the invasive nature of the dental implant procedure, your mouth must be healthy and meet certain parameters before your dentist can begin the process. Therefore, your dentist will evaluate your oral health and ask about your lifestyle habits to determine whether you're eligible for treatment.
How Do I Prepare for Dental Implant Surgery?
Preparation for dental implant surgery will vary from patient to patient. Some will need to undergo other procedures, such as tooth extractions, bone grafting, or gum disease treatment, while others might not. It all depends on the state of your oral health. That's why you should ask your dentist what to expect for your unique case.
What Type of Experience Do You Have with Implants?
Finding the right dentist to perform your dental implant surgery requires as much thought and research as choosing a new home or car. You always want to make sure you're receiving quality dental care! At your consultation, don't be afraid to ask your dentist about their experience with dental implants. They should be more than happy to share their training, skills, and qualifications.
How Long Will the Process Take?
Even though the dental implant is process is lengthy, the stunning results are well worth the wait. Generally, you can expect treatment to be completed in about three to six months. However, the process can take longer if you require preparation procedures before implant placement can begin. After your dentist has examined your mouth, ask them how long you can expect your specific timeline to be.
What Should I Expect During Recovery?
The recovery process for dental implants takes place in stages. One of the most crucial parts of the healing process is osseointegration, which allows the jawbone to fuse with the implant. This natural process can take three to six months to complete – and it's vital for successful treatment. As long as you diligently follow your dentist's aftercare instructions, you can expect recovery to be comfortable and smooth sailing!
Are you ready to start your journey towards a fully restored smile? Don't forget to ask your dentist these questions during your dental implant consultation. You can end your visit feeling confident that this method is the best solution for your needs!
About the Author
Dr. Rob Schumacher has an impressive 14 years of experience in dentistry under his belt. He is passionate about helping patients achieve and maintain optimal oral health. If you have missing teeth, Dr. Schumacher can restore your smile and confidence with dental implants. At your initial visit, he'll answer any questions you have regarding the process so you can fully understand it before committing. To schedule a consultation with Dr. Schumacher, visit our website or call (781) 334-3400.