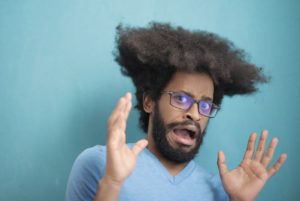 You probably don't spend much time thinking about your oral health, but there might be a few dangers lurking in your mouth. Even the most attractive smiles can have untreated dental issues that can lead to tooth loss. Here are 4 frightening statistics about dental health that may make you revamp your brushing and flossing routine.
1. 120 million Americans have lost at least one tooth.
Teeth are meant to last for a lifetime, but 1 in 6 adults over the age of 65 has complete tooth loss. While missing teeth are associated with age, more than 36 million Americans don't have any left. Although various factors contribute to tooth loss, cavities and gum disease are the leading culprits. Both issues can be prevented with a solid oral hygiene routine at home and regular care from a dentist.
2. 91% of adults have cavities.
Tooth decay is the most prevalent condition affecting people of all ages, not just children. Research has found that 27% of adults have untreated cavities. Brushing twice daily and flossing every night can safeguard your smile from decay. Limit your consumption of sugary foods and drinks to keep your enamel strong and healthy. Don't forget to visit your dentist every 6 months for a cleaning and checkup.
3. 50% of adults have gum disease.
Gum disease is an infection caused by bacteria found in plaque buildup. Initially, it appears as red, swollen, or bleeding gums, but with no treatment, it can lead to tooth loss. Not to mention, it can spread to the bloodstream, increasing your risk of various health issues, including cardiovascular disease, Alzheimer's disease, and diabetic complications. Flossing is the only way to remove plaque and bacteria that can cause infection. Use high-quality floss to clean between each tooth and around the gum line at least once daily.
4. 1 in 6 Americans has a dental emergency annually.
You may not believe it will ever happen to you, but dental emergencies are more common than you might think. Accidents can happen, like a chipped tooth from a fall, but many oral health emergencies result from untreated dental problems, like cavities. Routine dental care allows your dentist to monitor your smile to detect anything concerning while it is small to avoid costly treatment later. You can save $50 on restorative and emergency services for every $1 spent on preventive dentistry.
Invest in a Healthy Smile
Untreated dental problems don't have to haunt your smile. Committing to brushing, flossing, and a healthy diet will keep your teeth and gums healthy in between regular dental appointments. Visiting your dentist every 6 months will ensure you enjoy a healthy, complete smile for a lifetime.
About Dr. Rob Schumacher
Dr. Schumacher underwent dental training at both the University of Kentucky and the University of Michigan. He continued his education for 3 years to become board certified in prosthodontics. As a member of various professional organizations, including the American Dental Association, he has a reputation you can trust. Contact our office today to request an appointment.