Dental Crowns And Bridges – Wakefield, MA
A Fantastic Solution For Missing or Damaged Teeth
Have one or more missing teeth altered your smile's health and beauty? Or do you have a tooth that's severely damaged from a cavity or large chip? As a board-certified prosthodontist, Dr. Schumacher has the expertise to replace a missing tooth with a crown and bridge prosthetic, or repair a damaged tooth with a single dental crown. Regardless of your specific needs, we'll create a personalized treatment plan to beautifully restore your smile and improve your oral health for many years to come. If you think you could benefit from a dental crown or bridge, give us a call today to schedule a consultation.
What Are Dental Crowns?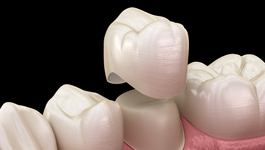 What Is a Dental Bridge?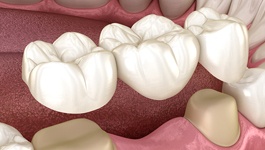 A crown and bridge (also known as a fixed bridge) is a prosthetic that permanently replaces a single missing tooth by using the healthy teeth on either side for support. After putting dental crowns (called abutment crowns) on these two teeth, they're fused to a "floating" dental crown in the middle that bridges the gap. The abutment crowns stabilize the prosthetic for greater strength and functionality.
In addition to replacing a missing tooth, a dental bridge also preserves the natural alignment of your remaining teeth. A missing tooth can lead to several problems with the surrounding teeth as they shift out of alignment over time. First, it gives bacteria and plaque a place to hide, which increases the risk of cavities and gum problems. It can also cause TMJ pain and dysfunction and uneven wear on your teeth.
A full crown and bridge procedure is completed in just two visits. In the first, your abutment teeth are prepared and a temporary restoration is attached. When your permanent restoration has been completed, you'll return to our Wakefield dental office to have your temporary removed and your permanent crown and bridge cemented into place.
The Benefits of Dental Crowns and Bridges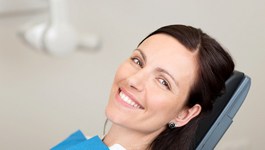 Do I Need a Crown or Bridge?
During your exam with Dr. Schumacher, he'll closely evaluate the extent of any damage to your teeth before making a recommendation. In some cases, much of the natural tooth structure is still there and the tooth simply needs to be "reinforced" with a dental crown. In others, the damage is more severe and the tooth can't be saved. In those situations, we'll discuss your replacement options, including a crown and bridge prosthetic, and talk about the pros and cons of each choice to help you make the best decision.