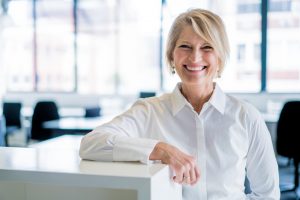 It's amazing how your brain can make connections. In one moment, you're simply bowling with your friends. The familiar cacophony of tumbling pins fills the air and you get that small rush when you get a strike…or one of your friends tosses it right into the gutter. You're sure you're moments away from picking up a spare when the leftover pins immediately make you think about your teeth. "How did I go from bowling to teeth?" you ask yourself. Truth be told, you've always been a bit self-conscious about your teeth, but you don't want to take the time to get them fixed. There are simply too many things wrong with them. However, you can now fix a variety of dental issues with one simple procedure: porcelain veneers in Lynnfield, MA.
Porcelain veneers are wafer-thin ceramic shells that fit over the front of your teeth. They can address a number of dental issues, such as:
Chipped, cracked, or broken teeth
Stained or discolored teeth
Slightly misaligned teeth
Obvious gaps between teeth
You could have a separate procedure done to address each issue, or you can get porcelain veneers and fix them all at once. Porcelain veneers hold the distinction of being a one stop shop. The high-quality ceramic material assures that the new veneers both look, feel, and can function like your regular teeth. The material is even stain resistant, so the white will continue to shine through for years to come.
How Do I Get Porcelain Veneers?
If you are considering porcelain veneers, you should make an appointment with us today. We will start by giving your teeth a thorough examination to make sure veneers are the right choice for you. Once that is decided, we will then remove a tiny amount of your enamel to make room for the veneers. This is done through a gentle buffing process, so you won't really feel anything at all. An impression will be taken of your mouth and it will be sent off to a lab to construct your veneers. When you return about a week later, Dr. Schumacher will place the veneers onto your teeth using a composite resin. This will firmly bond the veneers to your teeth and assure you can trust them throughout your day.
Come See Us!
Veneers only need consistent flossing and brushing to be maintained. They can last up to 20 years using your normal oral hygiene routine. Porcelain veneers have been restoring people's smiles for years, so please give us a call today if you think they would be right for you.