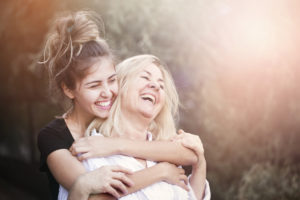 Too many patients have worked hard to develop their professional image. Same goes for our teen patients. They have an image to uphold while they conquer the adversities that high school poses. The last thing you want to do is lack confidence because you don't love how your smile looks. If you want to straighten your teeth, don't worry about metal brackets and wires. Schumacher Dental offers a revolutionary treatment to improve the functionality and appearance of your smile: Invisalign in Lynnfield.
Want straight teeth? What about these other benefits?
You can gain much more than a prettier smile when you straighten your teeth to their correct positions. In fact, those who have straight teeth revel in all of these benefits—not just a more aesthetic appearance. Let's take a look at how our patients prosper from our Invisalign treatment.
1.     Patients experience less headaches.
You may be experiencing unnecessary wear and tear on your teeth and not even know it! Crooked, uneven teeth sometimes affect your bite and your jaw. The uneven pressure causes your head to undergo constant pressure which can result in random headaches.
2.     Patients don't have to completely alter their dental routine.
Food particles and dental debris can get stuck between crooked teeth more easily than with straight teeth. There are more crevices to clean in between. Most of the time patients miss them, causing major dental problems down the road.
3.     Patients keep their soft tissues safe.
Not only are crooked teeth harder to fit into an athletic mouthguard, but teeth that stick out are much more likely to break. Crooked teeth also indent your soft tissues and can cause cuts, sores, and infections.
4.     A healthy mouth means a healthy body.
Many patients don't know that crooked teeth can be just the start of your dental problems. A misaligned smile can even begin the process of tooth decay and gingivitis. If you have straight teeth, the risk for gum disease is dramatically lowered. This also lowers your risk for associated systematic health problems like heart disease and diabetes.
5.     Patients experience a confidence boost like no other.
Schumacher Dental is well aware of how much weight a straight, beautiful smile carries. If you're ashamed of how your teeth look, consider getting Invisalign clear aligners from your cosmetic dentist in Lynnfield.
Am I a good candidate for Invisalign?
The Invisalign system understandably sounds very inviting to a lot of patients, but it's not always the best choice for everyone. Sometimes, patients would be better served with traditional braces. How do you know if you're the perfect candidate for Invisalign? Here are a few questions that you should ask yourself if you're considering getting the Invisalign treatment.
Are my teeth free of tooth decay?
Am I truly committed to maintaining good oral health?
How bad do I want to fix the flaws in my smile?
Am I disciplined enough to wear Invisalign for 22 hours a day?
The best way to discover if Invisalign is the best dental treatment for you is to contact your dentist in Lynnfield to schedule the next available consultation. We can't wait to discuss the possibility of you fixing your natural smile!