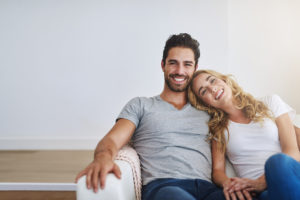 Have you ever taken the time to review your spending habits after a month of almost going broke? Did you see a lot of frivolous spending on fast food or another inefficient habit? Why not turn that uneconomical spending into a true investment—one that you'll be able to benefit from every day? When you choose to visit your cosmetic dentist in Lynnfield, you're choosing to spend your money wisely on an improved smile that will get you further in life. You'll experience higher levels of confidence and in turn be more successful and happy in life.
The Cost of Dental Work is an Investment, Not a Nagging Bill!
Are you embarrassed about your appearance because of the condition of your teeth and gums? You may be able to greatly benefit from the procedures that Dr. Schumacher offers.
Oral Health Improvements
Making your smile look better can also improve your health. Most patients that have had cosmetic work done tend to be completely invested in creating a beautiful, healthy smile. This initial investment typically leads them to devote time and better care to their smiles. Patients with cosmetic work will find the time to brush and floss their teeth and keep their regular dental appointments more than they had in the past.
Mental Health Improvements
You may be This can be mentally exhausting! After all, you know that your smile is one of the first things that people notice about one another. Your cosmetic dentist offers a range of services that will restore your confidence and lift that heavy weight off your shoulders. Your outlook on life will positively change as you begin to smile with certainty and conviction.
Cosmetic Services We Offer
Dr. Schumacher embraces the power that a beautiful smile holds. He has dedicated his work to creating and improving natural smiles to reach patient's smile goals. You may be able to benefit from one of these cosmetic procedures offered by your Lynnfield dentist.
Porcelain Veneers
Our dental office offers a dental procedure that covers chips, cracks, gaps, and stains on your teeth: porcelain veneers. You don't have to receive numerous dental procedures and treatments to get the smile you've been longing for. This dental treatment consists of thin shells of high-quality dental material that perfectly fit over your natural teeth, fixing even the most embarrassing flaws.
Metal-Free Restorations
Our office uses high-quality dental ceramic to create dental crowns, inlays, onlays, and bridges. This way, we can provide a great cosmetic treatment and restorative improvement. Patients with metallic allergies can also receive the dental treatments they need. A big plus is that we have CEREC technology, so you can receive your restorations comfortably and quickly!
Teeth Whitening
Discoloring teeth is natural. Age, genetics, poor oral hygiene, and even the foods and drinks you enjoy can change the color of your teeth. Despite how your teeth have become discolored, our office has two options that may make your smile shine the way you want it to: in-office whitening and take-home whitening kits.
Invisalign Clear Braces
Invisalign clear braces consist of a series of practically clear aligners that no one can tell you're wearing. We make each set custom to fit just your teeth and smile. Each set of aligners applies a gentle pressure to guide teeth into the correct locations. This is a great option for patients that have avoided orthodontic treatment because of embarrassing metal brackets and wires.
Visit Your Lynnfield Dentist
Are you ready to spend your money wisely? Choosing to get cosmetic dental work done is something that you will benefit from long term, not just temporarily. Contact us today to schedule a consultation and discuss our various services.