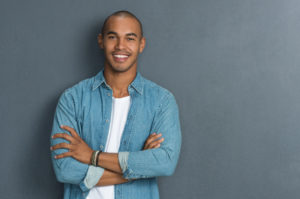 We know, keeping your dental appointments with your cosmetic dentist in Lynnfield may seem exhausting. Taking time off work or get out of classes can prove challenging when deadlines and personal commitments reign priority can be difficult. If you're struggling to find a motivation to get to the dentist, you're not alone. More than a third of adults who both have private dental insurance and are below the age of 65 don't ever make use of their plans. From a health perspective, that's worrisome. Schumacher Dental wants more patients to view visiting the dentist as an investment in their oral health rather than a chore.  Do you still need more convincing? Read on for five insightful reasons you should take time for preventive care.
You may not be taking care of your teeth properly at home.
You might have good intentions and all the tools — an electric toothbrush, floss, mouthwash, multi-benefit toothpaste enriched with fluoride— but unless you practice in the dental industry, you're not an oral care expert. Professional dental tools tackle even the tough-to-reach spots in your mouth and we use treatments that aren't available in drugstores. If you want an expert clean, you need to see an expert.
Dental health impacts your whole body.
When plaque and bacteria build up on teeth, the mouth is susceptible to periodontal diseases. Over time, these conditions can harm other areas of your body —even your heart — and can even impact pregnancies. Additionally, if you're bothered by the way your smile looks, it can bog down your self confidence and affect your mental health. And oral hygiene only gets more important with age.
You'll save money investing in preventive care rather than spending on restorative care.
Dental appointments can add up, but preventive care is much more affordable than the bigger procedures and treatments — like fillings, crowns, extractions, and implants — that follow years of neglect.
Your dentist in Lynnfield can spot more issues than meets the eye.
We don't have bright lights and angled mirrors in the office for nothing. Dentists are trained to see things that aren't quite right before the damage is out of control.  Plus, not all dental conditions are visible from the outside. That's why you need x-rays to help flag any internal structural issues.
We can answer your questions (yes, even the ones that make you feel silly) in person.
Google is great for finding out the basics, but it can also produce a lot of misleading or contradictory answers. When you visit Schumacher Dental, we encourage our patients to ask questions and be proactive about their dental health. We can recommend at-home care techniques, review brushing basics, and debunk oral hygiene myths.
It's important to every aspect of your oral health to invest in preventive appointments. Don't put off the inevitable. Call us today about scheduling an appointment and investing in your oral health.